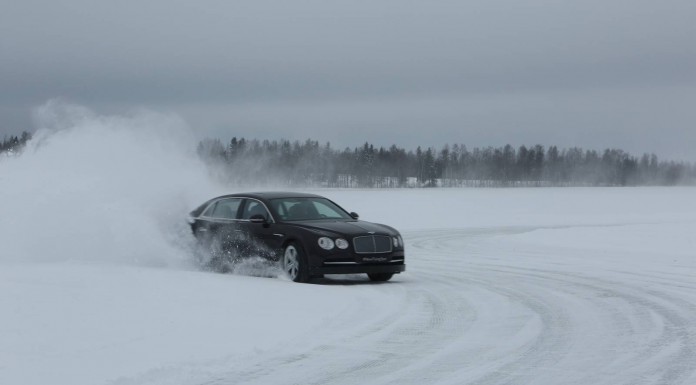 At this year's Power in Ice event held in Finland, one of the key attractions was the following 2014 Bentley Flying Spur. Throughout the event, it was being manhandled by four-time world rally champion Juha Kankkunen along with select guests and despite its massive size, proved quite controllable in the ice!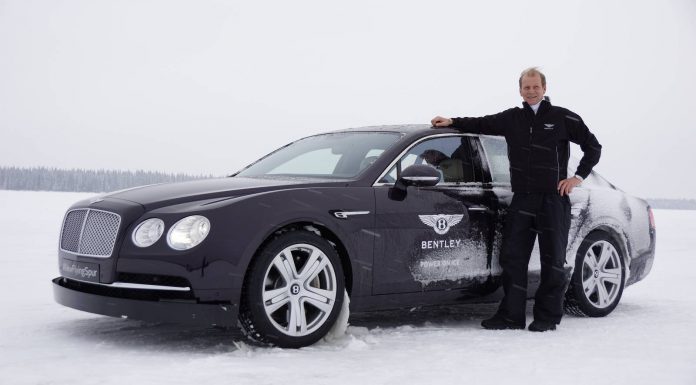 While speaking about the opportunity to drive a massive Bentley with a 6.0-liter W12 engine under the hood, Kankkunen said, "Although I have broken two ice-speed world records with Bentley and understand what these cars are capable of, it is remarkable to be able to drive a luxury sedan designed to deliver such great levels of refinement and comfort in these kind of harsh, wintery conditions and many miles from the nearest roads.
"Our guests have been driving the Flying Spur quickly across the ice, really enjoying themselves, and the stability and control from the all-wheel drive system has given everyone great confidence," adds Kankkunen.
Recently, the new Bentley Flying Spur was added to the firm's fleet of test vehicles in the nation alongside the Continental GT. Kankkunen is working alongside Bentley's driving experts to offer in depth tuition for drivers.
Besides the show on the ice track, the Power on Ice 2014 event allows attendees to relax in some gorgeous yet cold surroundings and is one of just a selection of luxury experiences offered by Bentley.