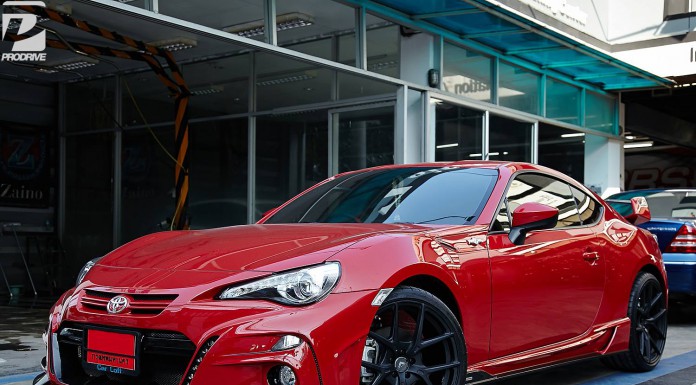 Tommykaira is certainly no novice when it comes to transforming Japanese sports cars and supercars. Just earlier this month, the Tommykaira Ebbrezza-R Neo Nissan GT-R was officially unveiled featuring a host of outlandish modifications to really make it stand out.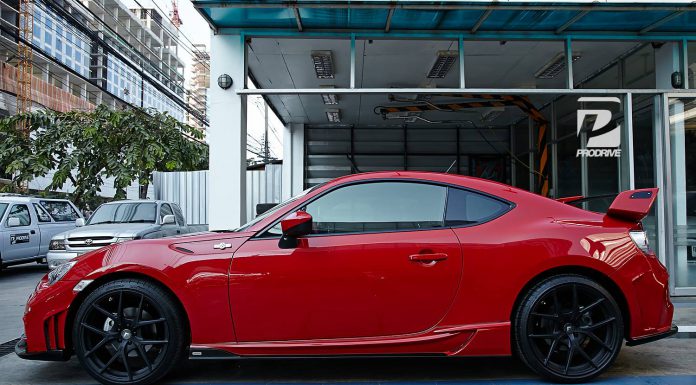 Now the company's insane design team and tinkered and fettled and come up with their own version of the popular Toyota GT86 sports car. First off, the front fascia of the Toyota GT86 by Tommykaira is clearly recognisable as just the latest in a long line of visual upgrades offered by the firm. More specifically, it features an all-new bumper incorporating a redesigned grille, vertical LED daytime running lights, fog lights, new splitter as well as some black accents.
Moving to the side, the Tommykaira Toyota GT86 features all-new side skirts and stretching to the back we have a new high, aftermarket wing and a redesigned bumper. Completing the visual changes is a set of stunning Vorsteiner VFF-101 wheels.