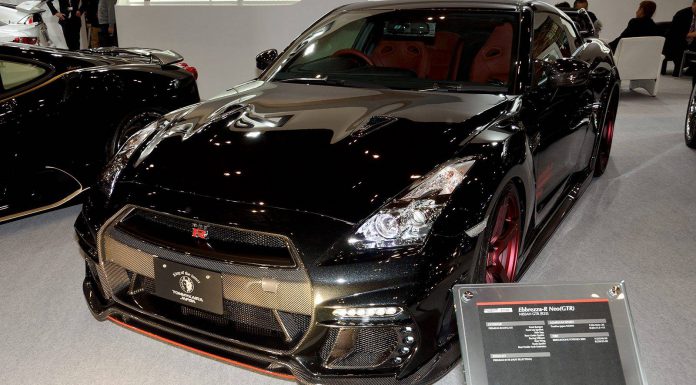 The Tommykaira Ebbrezza-R Neo Nissan GT-R was officially unveiled at this year's Tokyo Auto Salon 2014. The original TommyKaira kit debuted when the R35 first launched. This latest offering is an update on that kit and we suspect it will be every bit as popular!
The kit features a new carbon fibre front end with a new front splitter, daytime running lights and air outlets. The car is also fitted with carbon fibre side skirts, fender extensions, a new rear wing, rear lip spoiler and a complicated rear diffuser.
The tailpipes look to be made from titanium. We're not sure on whether this particular Tommykaira Nissan GT-R features any upgrades, although we think we are safe in assuming it probably does!