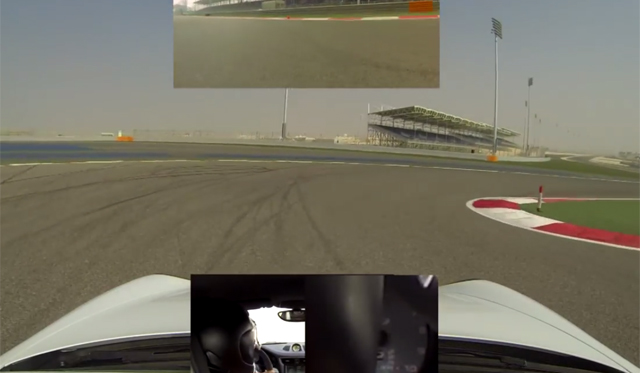 Revving all the way up to 9,000 rpm, the all-new 3.8-liter flat-six cylinder engine from the 2014 Porsche 911 GT3 is truly one of the most capable and ferocious engines currently on the market. When combined with exceptional braking, a relatively low overall weight and a host of special aerodynamic goodies, it truly is one of the best all-round sports cars in the world. It is also more than capable of giving you chills when driven at the limit.
[youtube]http://www.youtube.com/watch?v=s107he6kfGY#t=154[/youtube]
The stunning video you see above shows GT3 Cup driver Jaber Al Khalifa jumping behind the wheel of a white example at the Bahrain International Circuit. When you combine the stunning engine and exhaust sounds with some truly exceptional driving and great camera footage, this is definitely a video you do not want to miss!
As a reminder, the engine, transmission, body and chassis for the new GT3 are entirely new. The aforementioned six-cylinder engine delivers an extreme 475 hp at 8,250 rpm and is an adaption of the engine used in the current generation Porsche Carrera S but with only a few common parts. The engine weighs around 25 kg less than the previous unit with a power output of 125 hp/litre of displacement.
All power is routed through the rear wheels. This also gets an innovative rear wheel steer feature for the first time. The system takes into account variables such as the speed and improves the cars agility and stability.