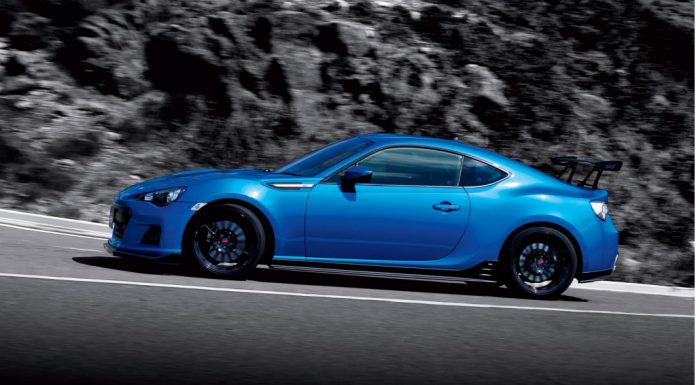 Word has just come out confirming that a new version of the Subaru BRZ is on the way. However, before you get too excited, this new variation will not be the eagerly anticipated turbocharged version and won't feature any engine modifications. Nevertheless, from a visual standpoint, this new Subaru BRZ will definitely stand out from the regular rear-wheel drive Japanese sports car.
It is currently unclear just which countries will receive this special edition BRZ, but the United States will be one of them. Reports suggest that this new BRZ will feature a host of visual transformations likely to be inspired by those featured on the Subaru BRZ tS only sold in Japan. Most notably, this special Subaru BRZ is likely to receive a new front splitter, side skirts and massive rear wing all similar to those features from the BRZ tS. Additionally, unique lightweight wheels and STI badging can be expected.
Subaru BRZ Premium Sports Edition

However, unlike the BRZ tS, this car is unlikely to feature any of the handling upgrades. As a reminder, the BRZ tS features upgraded braking and suspension components to make it even more potent and enjoyable to drive through the corners. If the BRZ in question does indeed receive the tS's massive rear wing, it will at least produce some additional downforce. However, the BRZ isn't really fast enough for that wing to make a massive difference through tight turns.
The special edition Subaru BRZ is likely to launch in the coming months.
[Via Car and Driver]