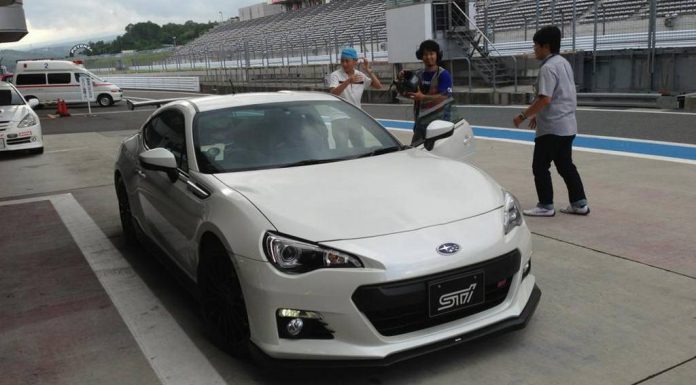 Just a couple days after teaser images depicting the long-awaited 2014 Subaru BRZ STi emerged, it's confirmed that that was a case of mistaken identity.
Further digging on the net finds that the Subaru BRZ tS concept recently debuted at the 86 Festival of Japan. While that still seems quite exciting, the 2014 Subaru BRZ tS has not received any engine upgrades whatsoever meaning we'll be stuck with the underpowered 2.0-liter, four-cylinder engine delivering 200hp of the current Subaru BRZ, Toyota GT86 and Scion FRS for just a little longer.
Few details about the 2014 Subaru BRZ tS Concept are known, but it can be confirmed that it's little more than a visual upgrade featuring a few new aerodynamic components. First and foremost, two Subaru BRZ tS Packages are available. The standard 2014 Subaru BRZ tS package as well as the 'GT-Package'. The latter comes fitted with new features such as a massive carbon fiber rear wing, bespoke black alloy wheels, Recaro seats at the front, upgraded fog lamps, a new carbon fiber front splitter and side skirts. Fortunately, the car has undergone some performance improvements.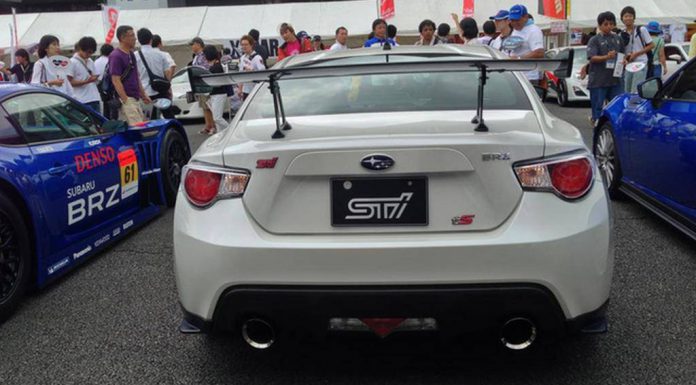 These include a strengthened driveshaft, Bilstein suspension upgrade as well as 6-piston Brembo brakes at all four corners. Conversely, the regular Subaru BRZ tS features fewer aerodynamic additions and makes do without the rear wing and black alloys which have been replaced with silver units.
Just 500 units of the 2014 Subaru BRZ tS will be released with half of those being the 'GT-package'.
[Via 7Tune]