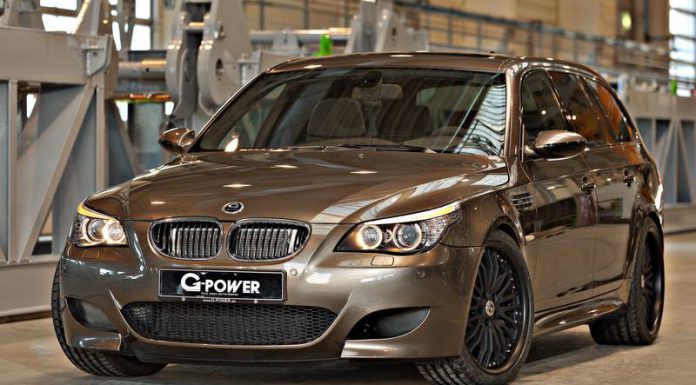 Tuner G-Power has just taken the wraps of the brand new BMW M5 Hurricane RR Touring by G-Power and it is without a doubt the most potent Touring style car they have ever created. If you're not too familiar with G-Power then all you have to know is this: in 2010, their BMW M5 Hurricane managed to reach an insane top speed of 372.1 km/h. So yeah. They're the real deal.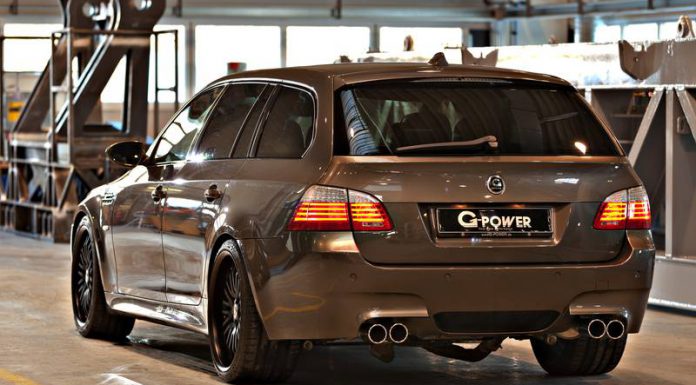 Fitted with the same engine as that record setting M5 sedan, this M5 Touring is pretty much just as fast. As a matter of fact, G-Power claims a top speed of 362 km/h! This aforementioned engine displaces 5.0-liters from its 10 cylinders and is fitted with two superchargers and manages to deliver 820 hp and 790 Nm of torque. If that's a little too much power for you, G-Power also offers the same drivetrain fitted with a single supercharger to produce 600 hp, 620 hp, 640 hp and 700 hp.
In top spec, the BMW M5 Hurricane Touring by G-Power manages to sprint to 100 km/h from a standstill in a mere 4.4 seconds. It can also sprint from 0-200 km/h in 9.5 seconds and 0-300 km/h in just 25.6 seconds. When you consider that the M5 Hurricane Touring by G-Power weighs over two tonne, those acceleration figures are truly breathtaking.
The BMW M5 Hurricane Touring rides on a special set f 20-inch G-Power Silverstone RS wheels complete with Michelin Pilot Sport tyres all round and measuring 255/30 ZR 20 at the front and 285/30 ZR 20 at the rear.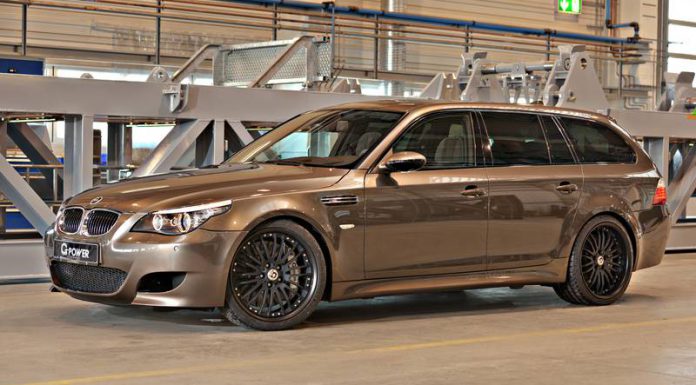 Don't for one second however, think that the Hurricane Touring is all about straight-line performance. As a matter of fact, it is fitted with G-Power G5-RS coilover suspension with nine-way adjustability. It is also fitted with a new G-Power brake system with the front discs measuring 396 mm while the rears measure 380 mm and are completed with 6-piston calipers up front and 4 at the rear.
The upgrades for the BMW M5 Hurricane RR Touring by G-Power continue into the cabin with it available in a selection of unique options stretching beyond those normally offered by BMW Individual.