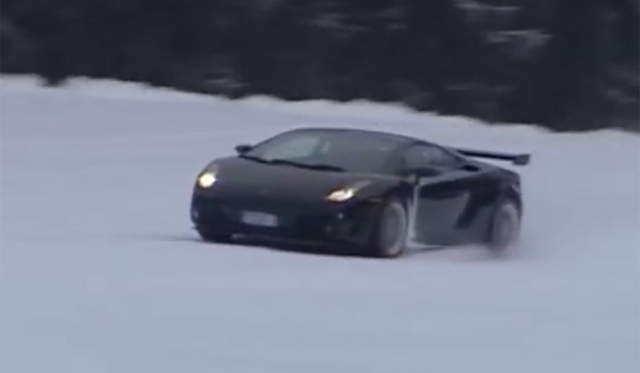 Not too long ago, we saw an insane video of a tuned Nissan GT-R absolutely roaring up a ski slope. Well recently, a modified Lamborghini Gallardo from Reiter recently did just the same but this time on the ski slopes of Flachau!
[youtube]http://www.youtube.com/watch?v=eOTP9yrATX8[/youtube]
Additionally, as you'd imagine from a Gallardo fitted with an extreme Reiter aftermarket exhaust, the roar produced by this supercar is even more impressive than listening to a Nissan GT-R doing the same thing!
Be sure to watch it with your speakers or headphones turned up!