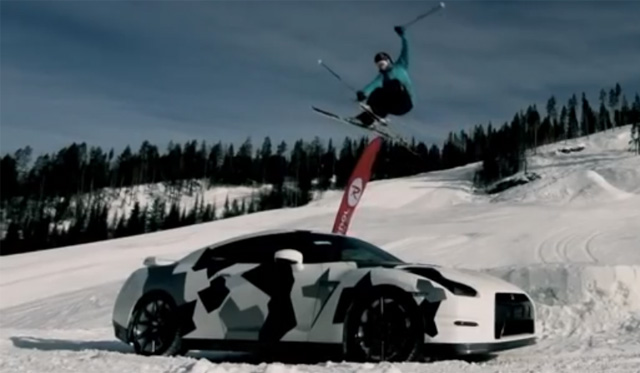 Back in May last year, the crew from Ice Rides took an incredible 1000 hp camouflaged Nissan GT-R to the snow for some incredible drifting as well as an amazing sprint right up a ski slope whilst chasing three snowmobiles. The resulting footage was absolutely incredible.
[youtube]http://www.youtube.com/watch?v=Kf1rrRmnKKs&feature=share[/youtube]
Now the crew have put together an awesome 7 minute clip with some of the best unused footage from filming of the epic stunt with that very Nissan GT-R. With some truly jaw-dropping slow-motion scenes, this clip is arguably even better than the original and is well worth a watch!