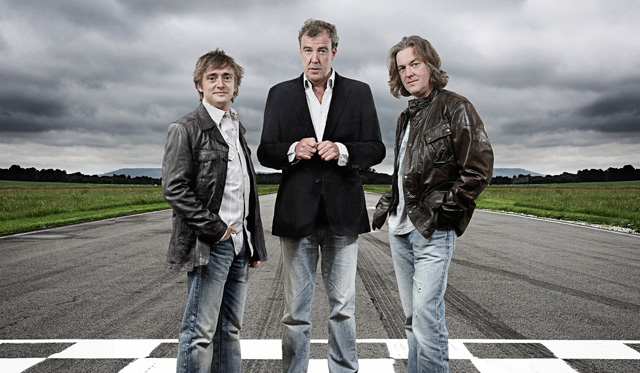 In light of Top Gear's return to TV for their 21st series, GTspirit has decided to count down our favorite Top Gear episodes of all time. You could ask any Top Gear fan what their favorite episodes are and receive a different answer from each, we look forward to hear your Top 10 in the comments below!
---
10) Top Gear Season 7, Episode 5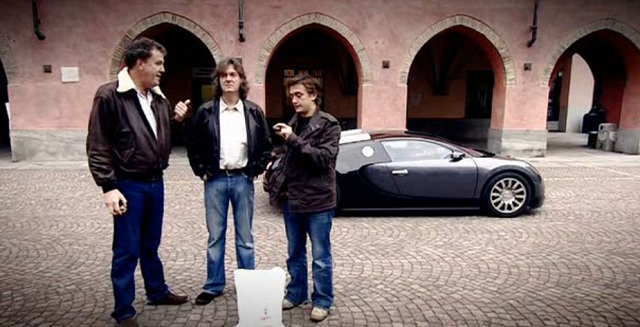 This episode was the first time the legendary Bugatti Veyron made an appearance on Top Gear. The trio take part in an epic race from Alba, Italy to London with James and Richard in a Cessna 182 plane and Jeremy in the 1001 horsepower Veyron.
---
9) Top Gear Season 10, Episode 7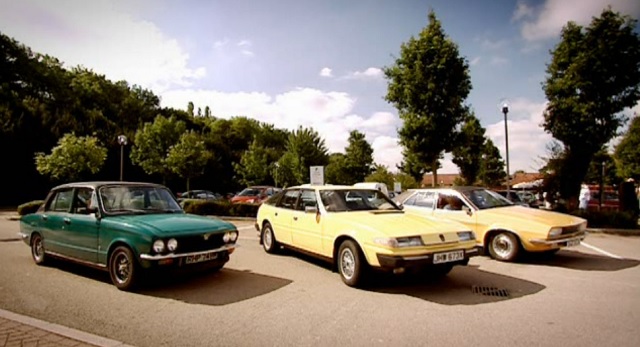 In this episode, Jeremy, Richard and James celebrate the 40th anniversary of defunct automaker, British Leyland. They buy a Triumph Dolomite Sprint, Rover SD1 and an Austin Princess, putting them through a series of tests, which of course don't go very smoothly. Jeremy also tests the Aston Martin DBS.
---
8) Top Gear Season 10, Episode 1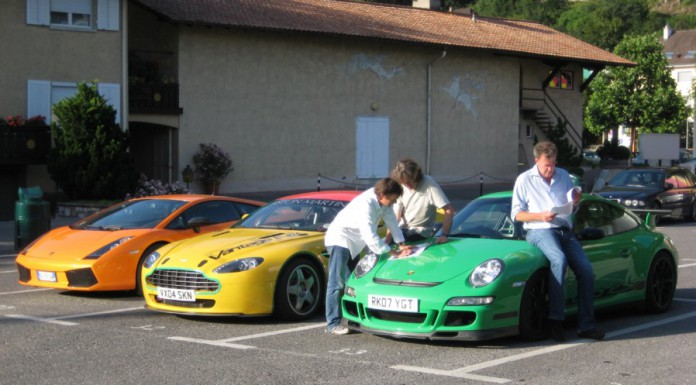 Possibly the best first episode of all Top Gear seasons. The first episode of Top Gear Season 10 saw Jeremy Clarkson, Richard Hammond and James May on a quest to find the best driving road in the world. Their search leads them to the Alps from Monte Carlo through Italy, Switzerland and Liechtenstein. Hammond drove the Porsche 911 GT3 RS, Clarkson the Lamborghini Gallardo Superleggera and May the Aston Martin V8 Vantage N24. On this episode Jeremy Clarkson also reviewed the Volkswagen GTI W12-650 concept car.
---
7) Top Gear Season 14, Episode 2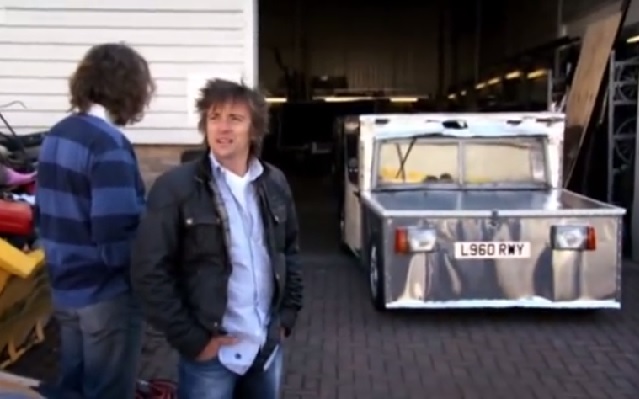 In response to their disdain for almost every electric car on sale, Top Gear attempts to create their very own electric car, the Hammerhead Eagle i-Thrust. Jeremy also tests the Chevrolet Corvette ZR1 and Audi R8 V10 on the track.
---
6) Top Gear Season 11, Episode 3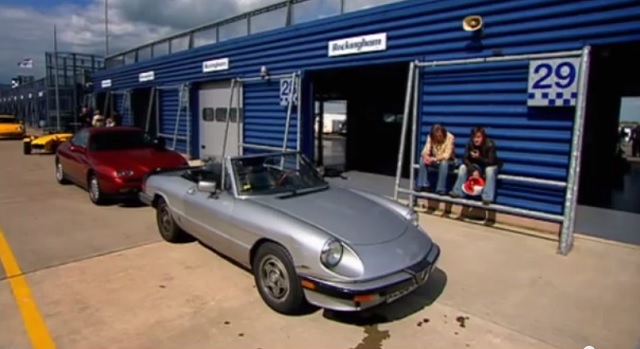 Top Gear purchases £1000 Alfa Romeos to prove that to be a "true petrolhead" you must have owned an Alfa Romeo at one point. They end up with an Alfa Romeo 75 V6, a GTV 2.0 and a Spider. Also, Jeremy takes the very big and very fast Bentley Brooklands out on the track and accidentally shreds its rear tires doing power slides.
---
5) Top Gear Season 13, Episode 2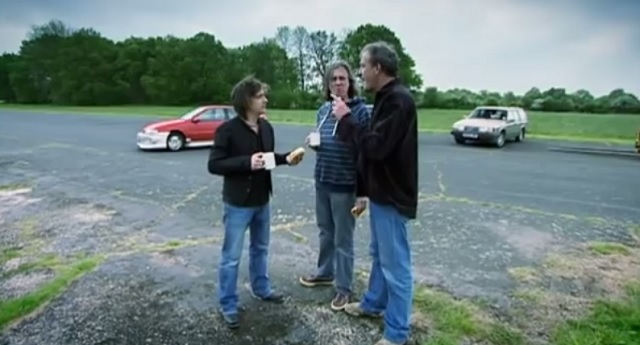 Top Gear attempts to find the perfect £2,500 car for 17-year olds. They end up with a Volvo 940 Turbo Estate, a Hyundai S Coupe and a Volkswagen Golf Mk III for one of the funniest Top Gear challenges to date. Additionally, Richard Hammond drag races the Bugatti Veyron against the former top speed king, the McLaren F1. He also races a Lamborghini Murcielago LP 670-4 SV against a McLaren SLR 722.
---
4) Top Gear Season 16, Episode 6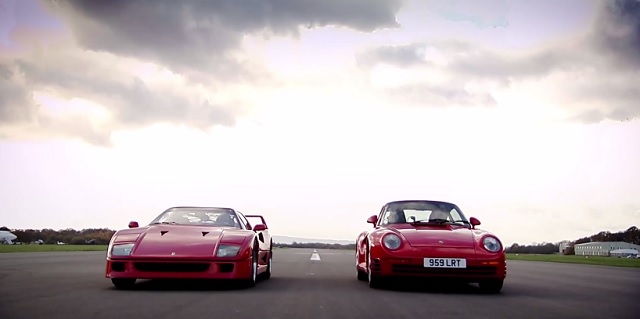 Top Gear has one of its most legendary power tests ever when Richard Hammond pits two 80's icons against each other, the Porsche 959 and the Ferrari F40. Jeremy also has a rather entertaining race as he attempts to get a Jaguar XJ Supersport across England before sunrise.
---
3) Top Gear Season 14, Episode 6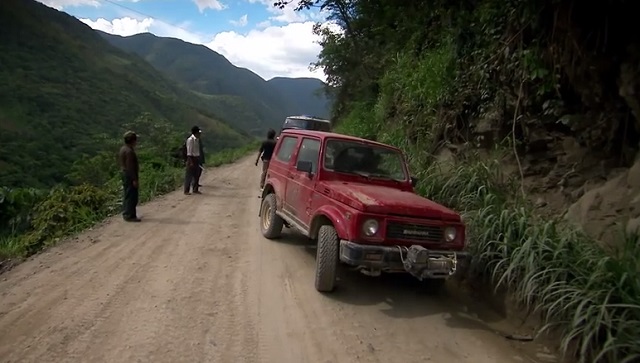 This episode is the Bolivia Special, in which Jeremy, Richard and James attempt to cross the Amazon rainforest in second hand off road vehicles they purchased locally for £3,500. They also drive the cars along a death-defying, 40-mile mountain pass nicknamed Death Road.
---
2) Top Gear Season 20, Episode 6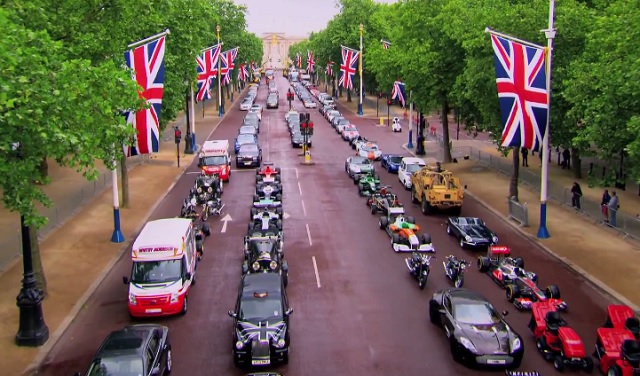 The season finale of Series 20 saw the team pay a huge tribute to the British manufacturing industry, lining up all sorts of vehicles, even Formula One Cars, along The Mall in London. Staying true to the British theme, Jeremy tests the Jaguar F-Type and James explores London's new double-decker bus.
---
1) Top Gear Season 19, Africa Special Parts 1 & 2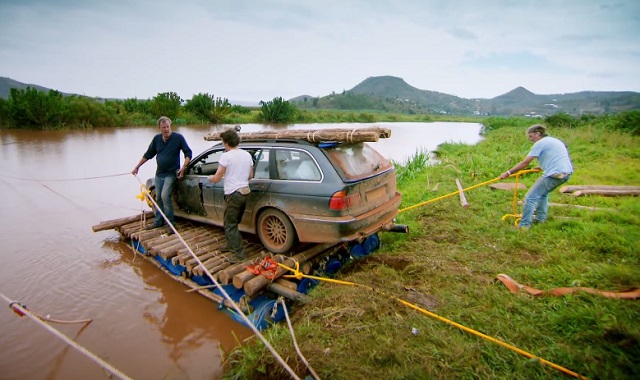 Finally, our favorite Top Gear episode to date. In the Africa Special, Jeremy, Richard and James attempt to find the source of the Nile River by driving to different locations in Africa in three estate cars they purchased for £1,500.
---
So there you have it, GTspirit's Top 10 Top Gear episode to date. Maybe we'll have to update this list as the 21st Series continues on. Next week, Richard tests the Alfa Romeo 4C along the shores of Lake Como, while Jeremy drives the McLaren P1 hypercar in Brugges.