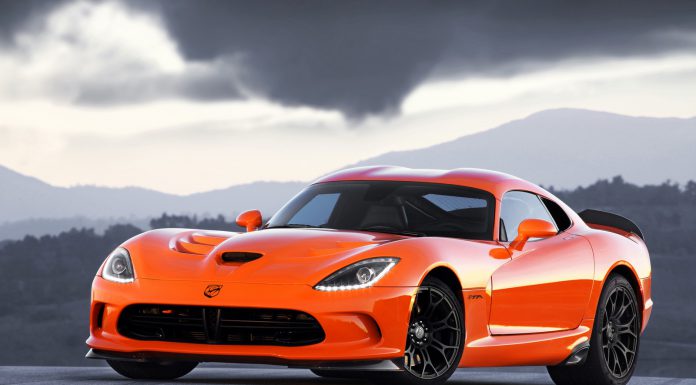 Whereas the 2015 Chevrolet Corvette Stingray is available with an automatic transmission, SRT boss Ralph Gilles has confirmed that there are currently no plans to offer an automatic version of the SRT Viper. This is despite the fact that the recently released 2015 Corvette Z06, delivering very similar power figures to the Viper, is available with a 6-speed automatic 'box.
While speaking about automatic transmissions and the trend of paddle shift equipped sports cars, Gilles said, "Everyone is going to paddle shifts. We see that a lot. We recognize a trend, but that is not what the Viper is about. It really isn't.
The people who buy (the Viper) relish the manual, they relish the driver's car, the raw connections to the vehicle. That is what it is about. So we are not chasing rainbows here."
Gilles also admitted that while offering an automatic transmission whether it be traditional or dual-clutched could see increases in sales, the firm still doesn't want to venture down that road.
"The vehicle is about being a purist's car. It is a driver's car. In a way we are defining ourselves, he said.
What's more, even if SRT wanted to make an automatic transmission available for the Viper, it apparently can't despite the monstrous torque delivered by the 8.4-liter V10; "It is not so much the torque, it is the packaging. We have a unique packaging scenario in the Viper. There is nothing that we have or out there that fits," Gilles said.
[Via Edmunds]