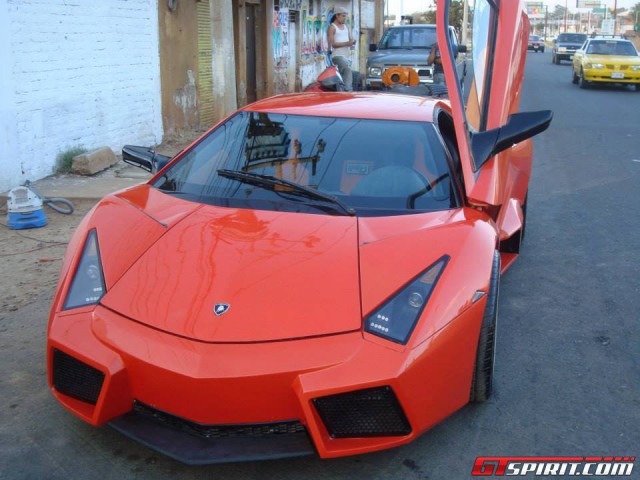 While the source of these images is uncertain, this home made Lamborghini Reventón has been getting a lot of attention in social media. Not only because it is an obvious replica, but because it was hand made in a rather humble workshop.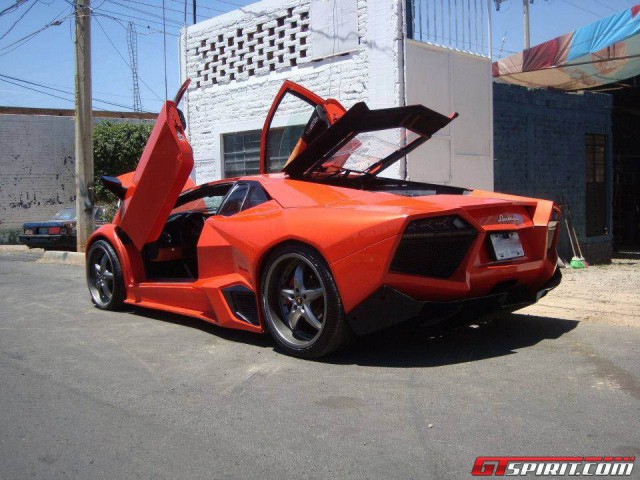 Photos were taken in Guadalajara City, México and as the surroundings suggest, it didn't came from a high tech development facility. Despite being made in fiberglass, it is surprisingly well made for a replica. It seems that someone took a replica as an option, since the real car is very limited and expensive.
Car enthusiasts know it isn't the real deal right away, but many people believe it is an actual Reventón. The fiberglass body will cost you $45,000 plus the engine and chassis; interior upholstery and real glass engine cover are included, and Lamborghini wheel knock offs or concave wheels are said to be available as well. This particular workshop is known for making Ferrari replicas as well, including the F40.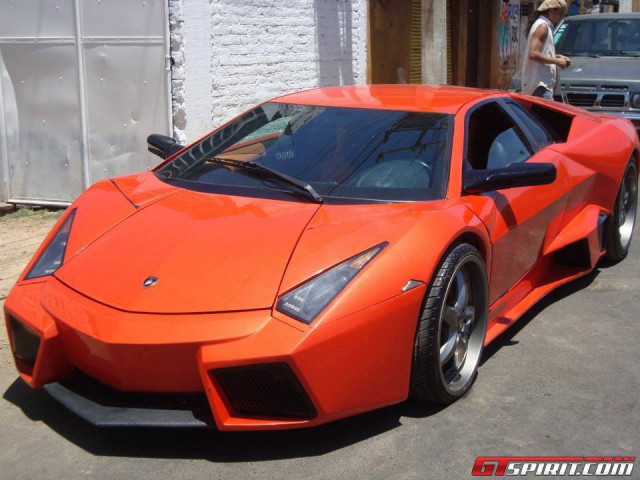 No information has been found regarding the donor car, if you happen to know, feel free to comment below.