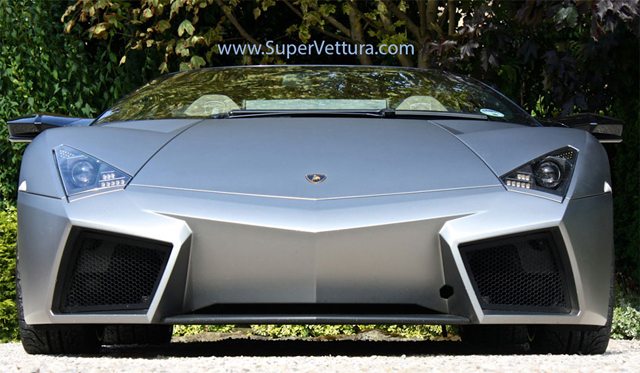 With just 15 units produced, the Lamborghini Reventon Roadster is the rarest Lamborghini model offered in recent memory and even more exclusive than the Reventon coupe and the Sesto Elemento which are both limited to 20 units. As a result, finding one for sale is harder than finding a needle in a haystack!
Fortunately however, Super Vettura has managed to get their hands on a 2010 Lamborghini Reventon Roadster which has covered just 1000 miles and is currently up for sale!
The car is the only right-hand Reventon Roadster outside of Asia thus making it that little bit rarer and has been owned by just 1 owner since new and maintained exceptionally by Lamborghini since being purchased. Super Vettura is currently offering the car for 1.1 million pounds. By comparison, the Lamborghini Aventador Roadster starts at $441,600 in the U.S. or just over 270,000 pounds in the U.K.
The Lamborghini Reventon Roadster is powered by the same howling 6.5-liter V12 engine as the range-topping Lamborghini Murcielago LP670-4 SV. That engine pumps out a mighty 670hp at 8000rpm and 660Nm of torque at 6000rpm. Consequently, the Lamborghini Reventon Roadster can rocket from 0-100km/h in just 3.4 seconds and sprint all the way to a 205mph top speed.
[Via Super Vuttura]