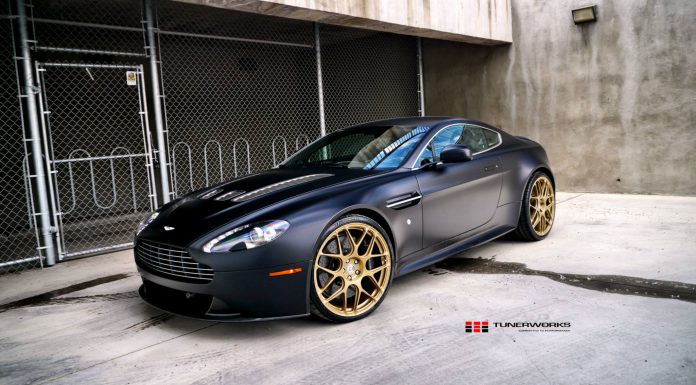 Tunerworks, a Canadian performance shop based out of Calgary, is all about giving their customers the best performing and best looking vehicles around.
In their eyes, it doesn't need to look outrageous in order to look outstanding. A recent project of theirs was to outfit this Aston Martin V12 Vantage with 21-inch HRE P40SC's.
Black and gold is a tried-and-true formula that gives almost any supercar that sinister, yet clean look. For this matte black Aston, the choice was clear: gloss gold HRE's.
Of course, since this Vantage is going to be seeing the road a lot, Tunerworks outfitted it with Michelin Pilot Supersport Tires to give those sexy wheels some added performance and grip.