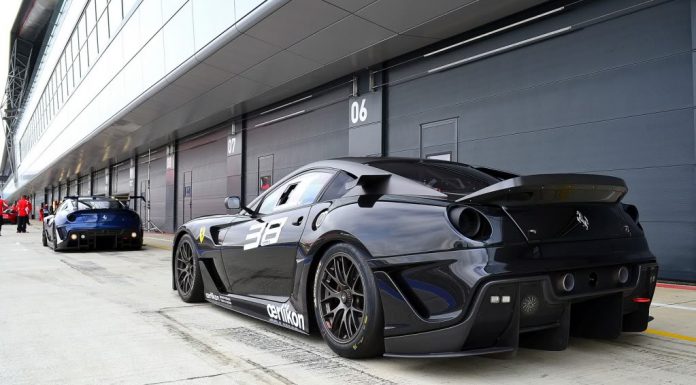 The Ferrari 599XX is the hardcore version of the road going 599 GTB. The 599XX was built by Ferrari as a 'rolling laboratory' for developing future car. The Course Cliente was a program designed to let a select few Ferrari fanatics race some of the most extreme cars in a one brand race series.
The 599XX is powered by an upgraded 6.0 liter V12 which provides 700 horsepower at 9,000rpm. To make this car more suitable for the track, the engine and body received massive weight savings while via improved aerodynamics the downforce was increased.
The Ferrari has completed the Nordschleife circuit at the in a time of 6 minutes and 58.16 seconds – the second fastest time ever recorded for a production-derived sports car at the time, spectaclar figures indeed!
These pictures were captured by GTspirit member LS3-Photography at the Silverstone leg of the race series.