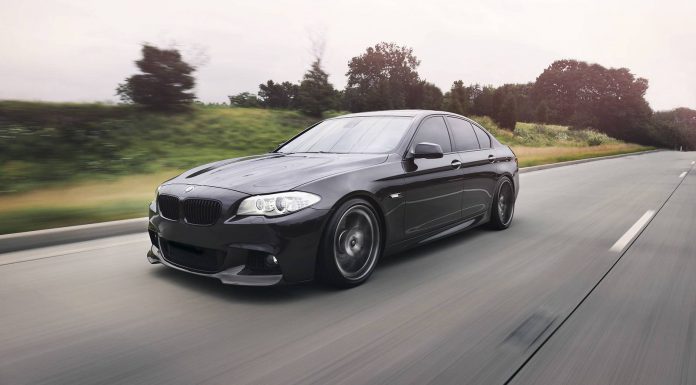 Photographer Jonah Lee recently had the opportunity to shoot the following custom BMW 550xi M Sport as well as a stunning Singapore Grey BMW M6 Coupe both owned by a man called Constantine Sotos.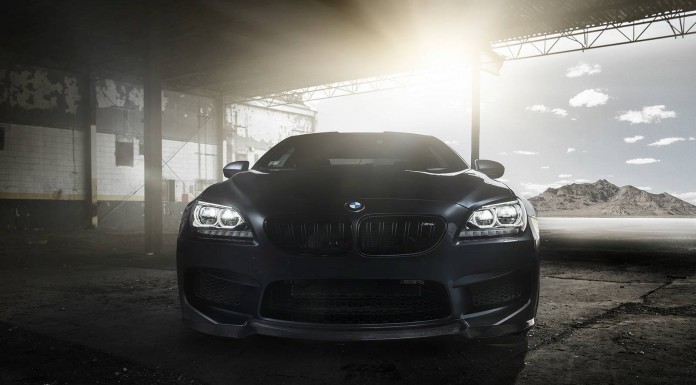 As for the stunning BMW 500xi M Sport, it features new bumpers front and rear. Additionally, it features a black BMW kidney grille, a new set of wheels and arguably looks even more impressive and menacing than the BMW M5 which sits above it in the BMW line-up.
The BMW M6 Coupe on the other hand, features a full titanium Akrapovic Evolution exhaust system with carbon fiber tips, Gruppe M carbon fiber intake, HRE 21-inch P101 monoblock wheels, custom JL Audio subwoofers, custom engine cover, a Vorsteiner full carbon fiber aerodynamic kit as well as M performance carbon fiber shifter and carbon fiber mirrors.