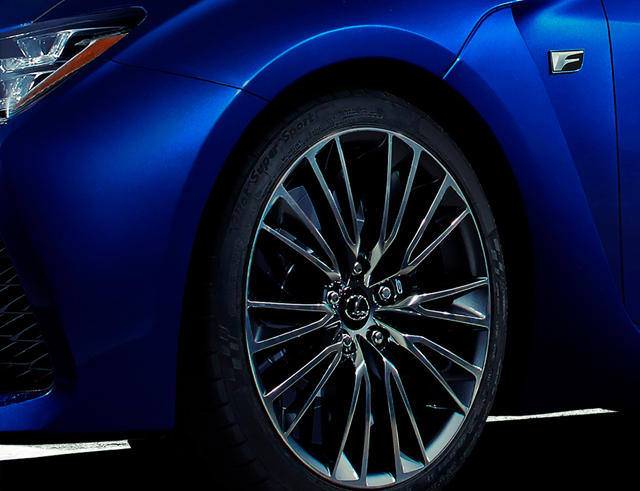 With the recent release of the Lexus RC F Coupe, new reports have emerged suggesting that the next-generation Lexus IS F could be on the cards for a debut sometime next year. While that seems like light-years away, with the new IS F set to compete against the 2014 BMW M3 and upcoming 2015 C 63 AMG, Lexus will have to make the wait worth it with the impressive technology.
2014 Lexus RC F

First and foremost, it is all but confirmed that the 2015 Lexus IS F will utilise the same 5.0-liter V8 engine as the brand new RC F Coupe. That powertrain delivers a total of 450 hp and 383 lb-ft of torque and should make the RC F a true rival for the new M3 which delivers 430 hp.
From a visual standpoint, the 2015 Lexus IS F will feature much more aggressive components all around with front bumpers front and rear, as well as sports alloys, and a host of badges and special interior trim. Additionally, the unique quad stacked exhaust layout of the current Lexus IS F is likely to be maintained.
[Via Autoguide]