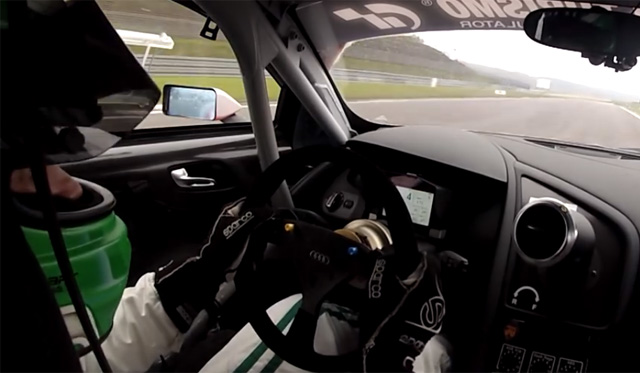 So it is no secret that Chris Harris has one of the best jobs in the world. Every week on the Drive YouTube network, he has the chance to drive some of the world's greatest supercars and racing cars both on and off the racetrack.
[youtube]http://www.youtube.com/watch?v=RSo9vjK8et8#t=145[/youtube]
His latest video sees him driving the awesome Audi R8 LMS Ultra GT3 on the Nurburgring Formula One circuit. However, before jumping inside the racing car, Harris had a quick spin in the standard Audi R8 V10 Plus to get a good comparison as to how both cars drive.
While the road-going R8 V10 Plus is actually more powerful than the racing variant, this video perfectly highlights how on the track, power isn't everything!