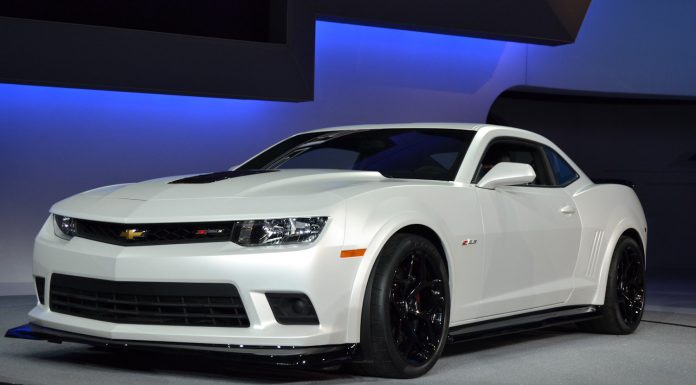 Barrett-Jackson has just confirmed that the first 2014 Chevrolet Camaro Z/28 is set to be auctioned off for charity at the company's massive Scottsdale auction later today.
The proceeds from the sale of the 2014 Chevrolet Camaro Z/28 will benefit Detroit's Cornerstone Schools and as mentioned, it is chassis number 0001. Under the hood, the 2014 Chevrolet Camaro Z/28 features a similar 7.0-liter LS7 V8 engine as present in the previous-generation Chevrolet Corvette Z06 with it delivering 500 hp and 470 lb-ft of torque. Consequently, the car is three seconds faster around GM's test track than the Camaro ZL1.
2014 Chevrolet Camaro Z/28 at Detroit

In order to restrain this power and help bring the car to a safe stop, Chevrolet then went about tinkering with the brakes and have fitted it with brand new Brembo carbon-ceramic brake discs capable of generating 1.5g of deceleration.