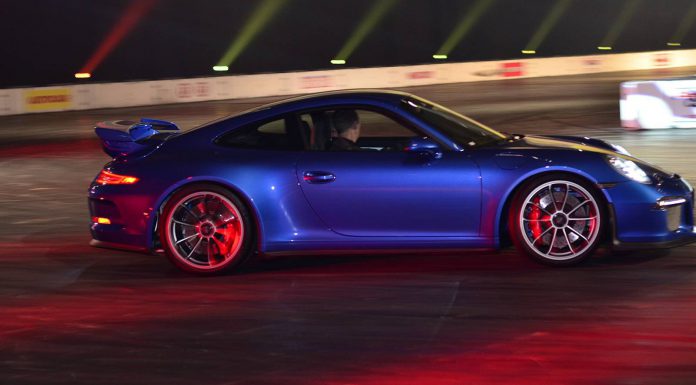 Autosport International 2014 has been great. The cars on show were jaw-dropping and getting up close to them was a memorable experience.
There was, however, an even more exciting an adrenalin enduring element at the show. The Live Action Arena known as the Adrenaline Zone!
There were a number of cars in action, drifting, racing and doing huge burnouts! The Mercedes-Benz A45 AMG, Porsche 911 991 GT3 and Aston Martin V12 Vantage S were just a few.