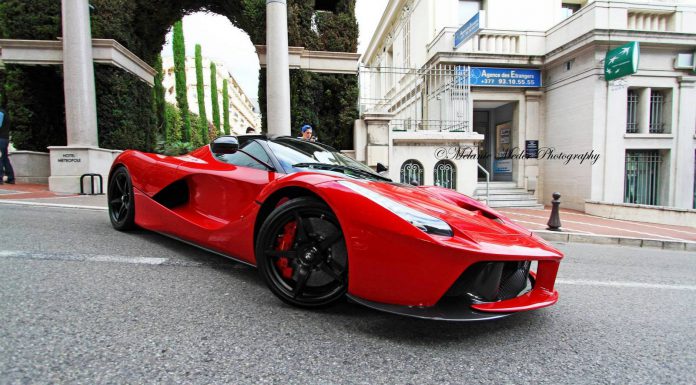 It's very chilly in Europe at present but Monaco never fails to disappoint and the spectacular Ferrari LaFerrari has been spotted in the principality yet again!
As a reminder, LaFerrari gets a 6.3 liter V12 which is connected to an electric motor similar to the system on the McLaren P1. The Ferrari F150 V12 has an output of 800hp at 9.000 RPM and 700Nm at 7.000 RPM while its electric motor has a maximum output of 163hp and 270Nm of torque. That delivers a total combined power output of 963hp, allowing the new Ferrari Enzo to do 0-100 km/h in less than 3 seconds, 0-300 km/h in 15 seconds and a top speed in excess of 350 km/h.
This stunning Rosso example that features contrasting black wheels was spotted in the Principality by Melanie Meder. We can't wait to see more LaFerrari's on the street!