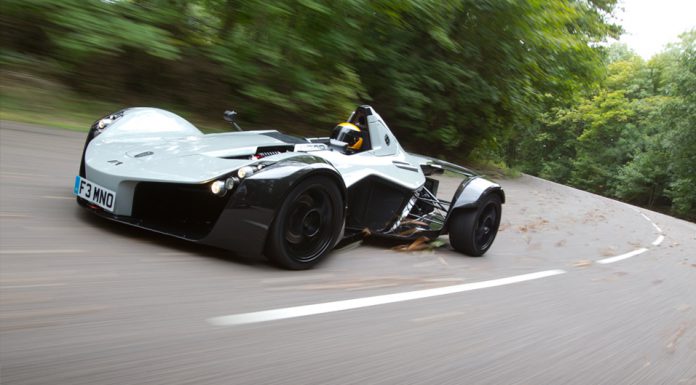 Ever since its release last year, the BAC Mono has been rightfully heralded as one of the absolute street-legal track-focused sports cars currently on the market. For 2014, BAC is keen on improving the car further and the first order of business is the announcement of a new carbon-ceramic brake option.
Providing superior braking performance and durability for the road and track, the new carbon-ceramic brake kit includes upgraded discs, pads and calipers. Costing 8,250 pounds, the carbon-ceramic brake kit can now be ordered instead of the standard steel discs.
In addition to providing better braking, the carbon-ceramic kit is 50 per cent lighter than the standard brakes tipping the scales at just 2.5 kg per corner.
As a reminder, the BAC Mono is powered by a 2.3-liter four-cylinder engine courtesy of Cosworth. It delivers a potent 285 hp and is mated to a Formula 3000 six-speed sequential transmission created by Hewland. When combined with the light overall weight of the Mono, it can sprint to 100 km/h in just 2.8 seconds and a top speed of 274 km/h.
Late last year, BAC also opened a new production facility for the Mono. The 11,000 square foot facility in the Speke Hall Industrial Estate will create 60 high-end manufacturing jobs and by 2015, it is hoped the facility will see production of the BAC Mono reach around 100 units annually. BAC's decision to relocate to Liverpool is a major coup for the city to further strengthen the regions reputation in the British automotive industry. Don't forget, Liverpool is also home to massive Jaguar Land Rover Halewood plant.