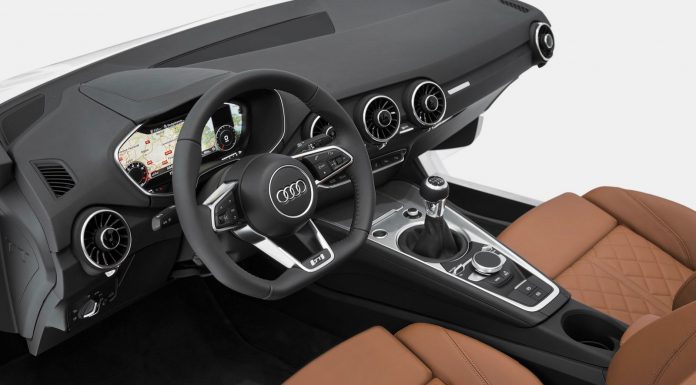 Audi has dropped the very first official images of the 2015 next-generation Audi TT with them clearly focusing on the completely redesigned and completely gorgeous interior. As a matter of fact, the new Audi TT's interior is currently on display at the Consumer Electronics Show in Las Vegas.
Without doubt, the most dramatic change differentiating the new TT from all previous generations and all other Audis, is its massive 12.3-inch TFT screen which replaces all gauges as well as the normal monitor on the dash. As you would imagine, this massive display offers a host of different viewing options with a traditional display showing a large speedometer and rev counter available. Additionally, you can switch it to other modes which include the infotainment functions as well as 3D navigation.
In terms of the rest of the interior, it is suitably driver focused and features four redesigned air vents inspired by the shape of jet turbines. The car pictured here also features a 6-speed manual transmission which is a huge relief!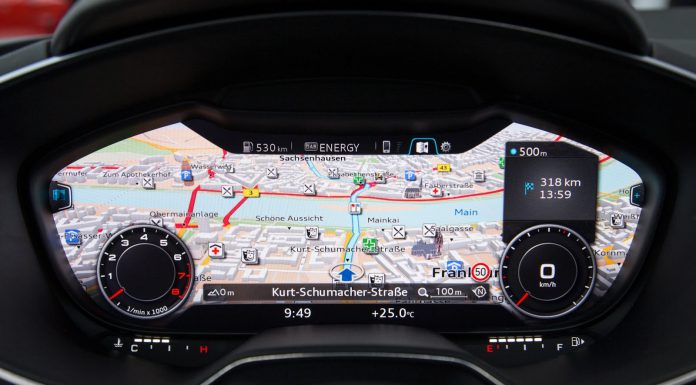 Additionally, the next-gen 2015 Audi TT receives a more driver friendly flat-bottomed steering wheel and an eye-catching three-spoke design. Just by looking at it, we can tell the new interior of the 2015 Audi TT will be an incredible place to sit.
The car is currently pinned to debut later this year.