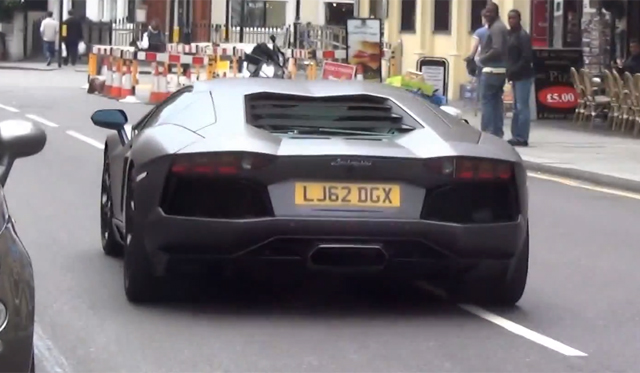 If you've been living under a rock for the last couple of years, then you may not have heard about the book 50 Shades of Grey which has taken the world by storm. Whether or not you have heard of it, it has inspired the following video by 458MRP on YouTube.
[youtube]http://www.youtube.com/watch?v=tx7xlCDlLfk[/youtube]
Dubbed 50 Shades of Grey also, this clip looks at some incredible grey and silver exotics filmed in the streets of London. While grey may not be the most popular colour for supercars, sports cars and high-end performance sedans, this video does show that there are quite a few on London's streets.
Some of the most notable from this video include a grey Lamborghini Aventador, Hamann BMW M5, Ferrari 458 Italia, Ferrari 458 Spider, Ferrari FF, BMW M6 Gran Coupe, Aston Martin DBS and a Lamborghini Gallardo Superleggera among others!