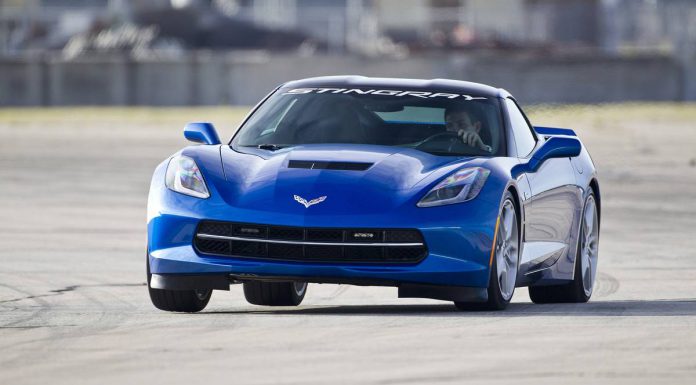 The Nissan GT-R was an industry leader not only in terms of performance when first revealed, but also because of its high-tech telemetry providing infotainment system. Well, Chevrolet recently unveiled their new Performance Data Recorder for the 2015 Chevrolet Corvette Stingray at the ongoing Consumer Electronics Show in Las Vegas and it is even more impressive.
http://www.youtube.com/watch?v=U-Y97QLDfKs
The Performance Data Recorder is an industry first system combining video recording functionality with a selection of telemetry details overlayed on the screen and combined into the infotainment system.
When discussing the industry-leading system, Corvette chief engineer Tadge Juecther said, "The Performance Data Recorder combines the ability to record and share drive videos with the power of a professional-level motorsports telemetry system. Drivers can easily record and share their experiences driving down the Tail of the Dragon or lapping Road Atlanta. In addition, with the included telemetry software, users can analyze their laps in incredible detail and find opportunities to improve their driving and lap times."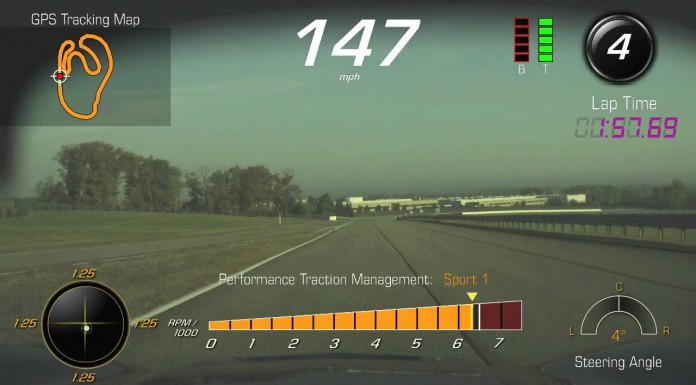 If like me, you are reading this and watching the videos and wondering where the camera is mounted, it is actually found within the windshield header trim and capable of recording in 720p. The audio is then recorded via a dedicated microphone in the cabin. All of the recorded data is conveniently stored on an SD card which can be easily removed from the glovebox.
The Performance Data Recorder was created in collaboration with Cosworth and will be available on 2015 models which begin production in the third quarter of this year.