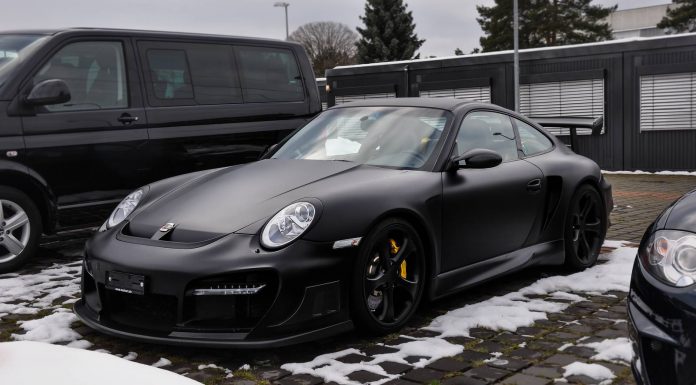 The Porsche 911 is one of the most iconic cars ever to have been produced. The car is hugely popular all over the globe, from Targa's to Turbo's and everything in-between. For some, however, the standard car is no where near as exuberant as they would like. Tuners Techart have just the answer.
Techart GtstreetR is a Porche that looks like it has just left a GT3 race!
Based on the 997 911 Turbo, the Porsche 997 TechArt GT Street R features an upgraded engine which delivers a total of 660 hp and 860 Nm of torque. Consequently, the car can sprint to 100 km/h in a brisk 3.5 seconds and hit a top speed in excess of 345 km/h! While those performance upgrades are very noteworthy, the styling upgrades are even more comprehensive featuring a brand new bodykit and massive rear wing!