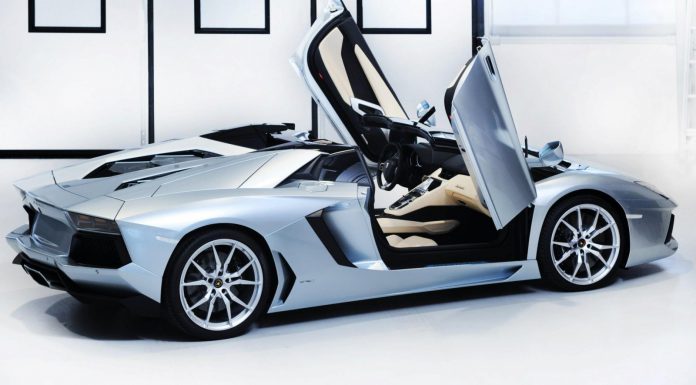 Chances are if you have the money to buy a penthouse apartment in Dubai, then you have the money to buy a 2014 Lamborghini Aventador Roadster. Nevertheless, the owners of the Damac Maison apartment building in Dubai Mall Street are offering to give penthouse buyers of the hotel apartment complex each a free Lamborghini Aventador Roadster!
The new building has been designed by German architects Koschany & Zimmer and Damac Maison is just the latest project from Damac Properties. The developer is no amateur when it comes to sweetening a deal with a free luxury car. In fact, last year, penthouse buyers of another Damac complex were offered a 2014 Audi R8 while buyers of smaller units either received an Audi R8, Audi A6 or Audi A4 depending on the size of the unit.
While speaking with Emirates 24|7, the company said, "Customers buying a penthouse in Damac Maison, The Dubai Mall Street during DSF will be given a 2014 Lamborghini Aventador roadster with their purchase."
For those that didn't know, DSF stands for the Dubai Shopping Festival which is held from the 2nd of January through to the 2nd of February.
Because Damac Properties has utilised a similar promotion before, it's probably proven quite effective in the past. All we want to know is when we'll be given a free car for making a property purchase!
[Via Emirates 24|7]