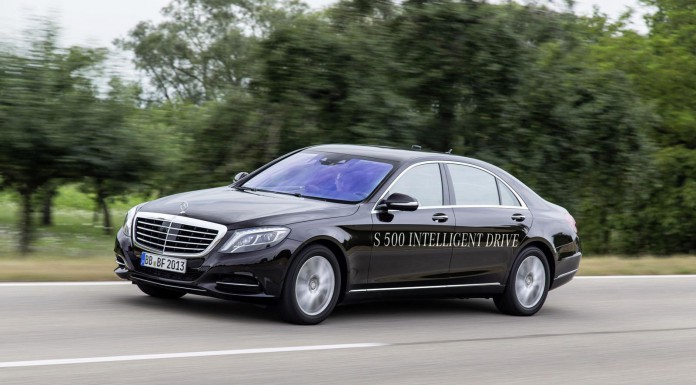 According to IHS Automotive which specialises in forecasting the future of the auto industry, by the time 2050 rolls around, nearly all cars in use will be autonomous.
It is speculated that in 2025, only 0.2 per cent of vehicle sales will be for autonomous cars. However, in the proceeding decade, the availability of self-driving cars is tipped to sky rocket and by 2035, 9.2 per cent of all vehicles could be driving themselves. This means that in 2025, around 230,000 autonomous cars will be purchased and by 2035, that will have risen to 11.8 million.
Mercedes-Benz S-Class Intelligent Drive

In the years following, the additional price of an autonomous vehicle could drop below $3,000 compared to the $7000-$10000 estimated for 2025.
Now obviously for car enthusiasts like us, we'll always want to drive cars not let them drive us so hearing this forecast is quite worrying. Nevertheless, as technology improves we generally have to adopt and accept it. Unless of course self-driving cars are unable to capture the attention of the masses and slowly die just like 3D TVs.
While speaking about the prospect of this future with only autonomous cars, principal analyst for infotainment and autonomous driver assisted systems at IHS Automotive said, "There are several benefits from self-driving cars to society, drivers and pedestrians.
Accident rates will plunge to near zero for SDCs, although other cars will crash into SDCs, but as the market share of SDCs on the highway grows, overall accident rates will decline steadily. Traffic congestion and air pollution per car should also decline because SDCs can be programmed to be more efficient in their driving patterns."
Let us know your thoughts about the future of autonomous cars below!
[Via Detroit News]