Fitting black aftermarket wheels to a black car used to be the only respectable option. However, in recent years the popularity of finishes including bronze has skyrocketed and now numerous high-end exotics around the world have wheels to contrast instead of match the paint work.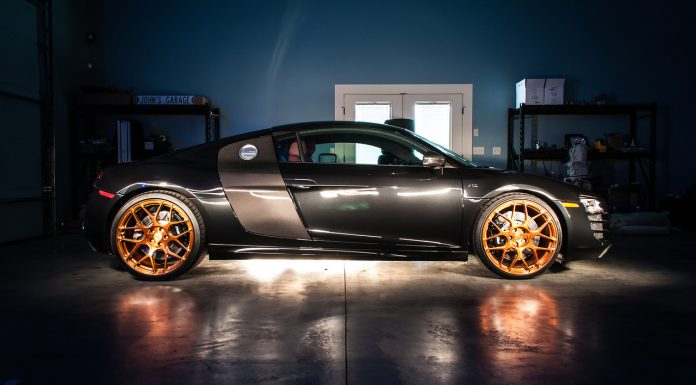 The following Audi R8 V10 is the perfect example of that. It has been fitted with a set of unique brushed copper finished HRE wheels. More specifically, they are HRE P40SC's and this transformation was completed with Signature Auto Salon.
While we're not sure we'd order the same colour wheels if we owned an R8, props has to be given to the owner for getting this eye-catching set!