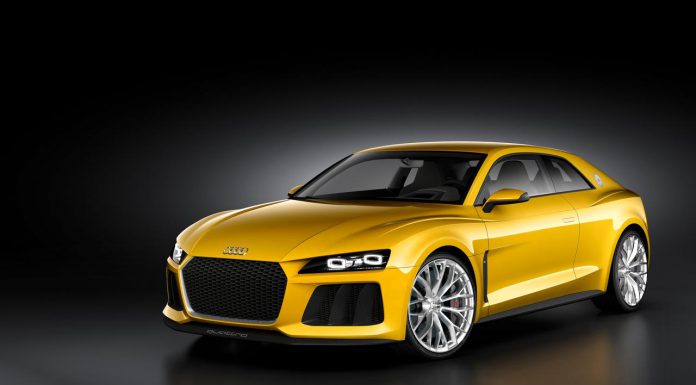 When Audi revealed the original next-generation Audi Quattro Concept in 2010, we were hoping that the car would soon hit the production line. However, nothing eventuated until the Frankfurt Auto Show last year when Audi revealed the latest Sport Quattro Concept.
Talk about that car hitting the production line has been ongoing for quite some time with recent speculation suggesting that it would feature a 5-cylinder engine delivering around 350 hp rather than the 700 hp hybrid of the concept car. Now however, the latest news is that the production-spec Sport Quattro could receive some styling tweaks similar to those of the Italdesign Giugiaro inspired Audi Nanuk Concept.
While recently speaking with Auto Motor und Sport, Audi Chairman Rupert Stadler confirmed that the car is indeed on the way. Additionally it was revealed that the production-spec car will feature a front-mounted engine and a permanent all-wheel drive system. Additionally, it will be based on a shortened Audi A6 platform and thanks to a body constructed from carbon fiber and aluminium, it should tip the scales at around 1,300 kg.
Powering the car is likely to be the 2.5-lter five-cylinder engine from the Audi RS Q3 SUV delivering around 310 hp. However, additional variants are likely to be offered with power ranging to around 360 hp.
[Via Auto Motor und Sport]