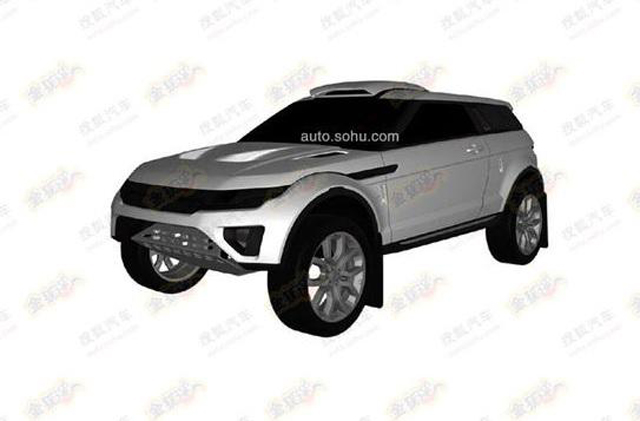 Strange patented digital drawings depicting an off-roading special of the Range Rover Evoque have appeared online.
Unlike most patented drawings which leak online, we have absolutely no idea just what kind of model and variant this is showcasing. Either way, the fact that these images were patented in China suggests that a very special Evoque in store for the Asian nation. As a result, it is likely that the car could debut at the Beijing Auto Show 2014 in April.
Early suggestions indicated that it could be a variant of the Evoque courtesy of off-road specialists Bowler. However, upon further investigation, the car in these renderings does resemble the Milner LRM-1 in almost every aspect. If this is indeed the Milner LRM-1, then it is likely that Milner is prepping a new version of the car based on the recently facelifted 2014 model year Range Rover Evoque.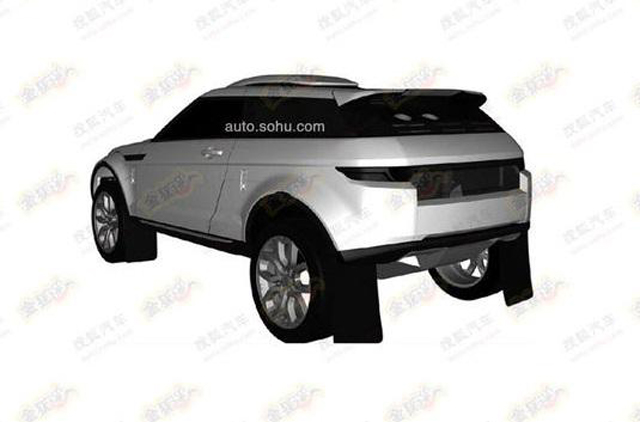 In terms of the current Milner LRM-1, it is powered by a potent Land Rover 5.0-liter supercharged engine developing in excess of 550 hp and 680 Nm of torque. That powertrain is then mated to a 6 speed sequential transmission driving a Milner transfer box and Milner differentials.
The Milner LRM-1 is perfectly suited to serious off-roading competitions, but is also quite capable on the road.