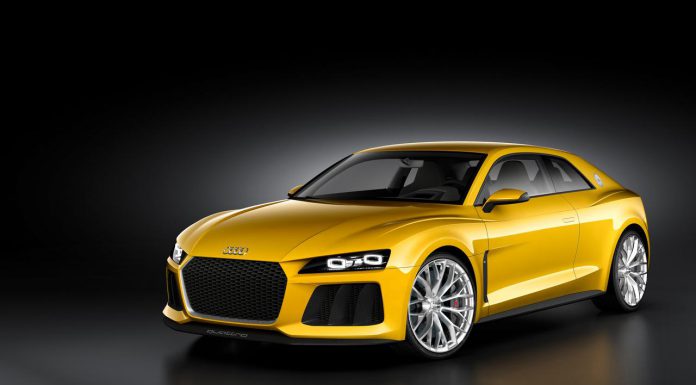 Recently, reports emerged suggesting that the stunning Audi Sport Quattro which debuted alongside the Nanuk at Frankfurt would reach the production line. However, the concept car features a twin-turbocharged V8 engine mated to an electric engine producing an insane 700 hp and 800 Nm of torque, figures well above those of the range-topping R8 supercar.
As a result, it comes as no surprise that that particular engine is unlikely to make it into the production variant. New reports support this with Auto Motor und Sport reporting that Audi has decided to use a small 2.5-liter five-cylinder engine producing anywhere between 340 and 360 hp. However, those figures are almost exactly equal to those delivered by the Audi TT RS and TT RS Plus and Audi would be unlikely to put two sports cars together with similar power and technology but different styling.
As a result, we wouldn't be surprised to see that potential power rise to around 400 hp to help the Audi Sport Quattro sit nicely between the base 4.2-liter R8 and the range-topping Audi TT RS.
Whatever engine the Audi Sport Quattro does use, the car is expected to be quite light. In fact, a possible production version could use carbon fiber and aluminium and tip the scales at around 1300 kg.
[Via Auto Motor Und Sport]