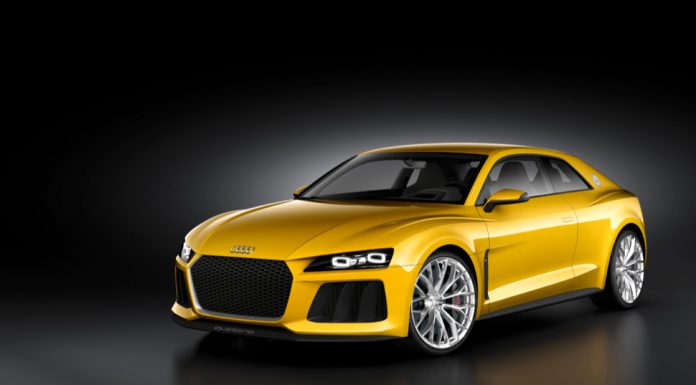 Audi has officially released images of their much anticipated Sport Quattro concept ahead of its upcoming debut at the Frankfurt Motor Show.
The Sport Quattro is built as a plug-in performance hybrid developing 700 hp and 590 lb-ft of torque. A modified eight-speed tiptronic transmission will try and tame all that power. Much of the styling inspiration was taken from the original Quattro built back in the 1980s. The rally version of that car went on to many victories in WRC as well as the 1987 Pikes Peak hill climb at the hands of Walter Röhrl.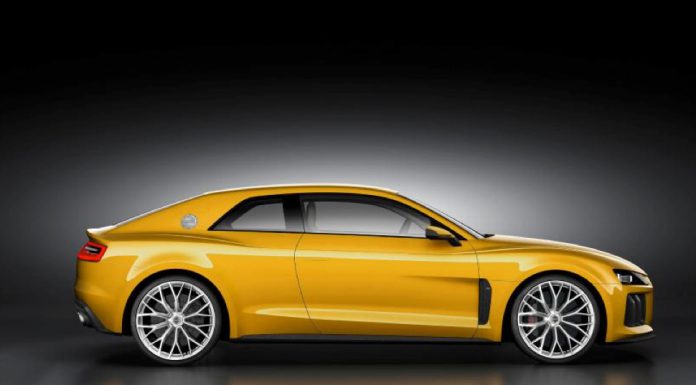 As the name implies, the Sport Quattro will use Audi's long-standing Quattro drive system to send power to all four wheels. The rear axle will receive a sport differential.
A twin-turbo V8 will provide 560 hp of the 700 hp total. The remaining 140 hp will come from the electric motor. When used together, the electric and petrol engine will get the Sport Quattro to 60 mph in 3.7 seconds on the way to a top speed of 189 mph. The acceleration figures aren't bad at all for a car weighing 4,078 lbs.
Expect more images when the car officially debuts at the Frankfurt Motor Show early next week.