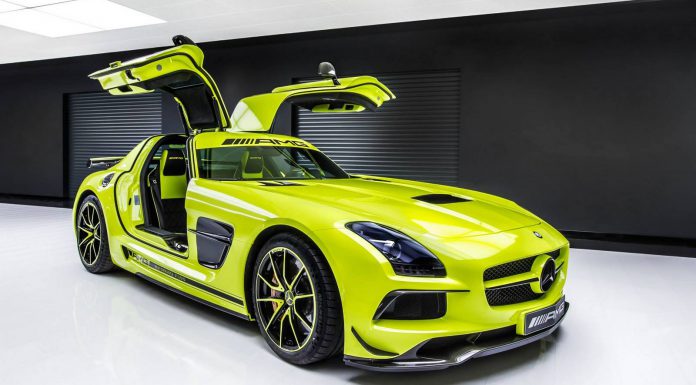 If you're a wealthy Mercedes-Benz owner and aren't happy with your stock car, no matter how fast it is, you can send it to the AMG Performance Studio. That is exactly what the following Mercedes-Benz SLS AMG Black Series owner did and the result is simply stunning!
Clearly the most significant change implemented on this SLS AMG Black Series is the brand new fluorescent yellow paint job which is reminiscent of the paint scheme which debuted on the Mercedes-Benz SLS AMG Electric Drive.
Additionally, the car features unique AMG wheels incorporating this fluorescent finish. Mercedes-Benz has yet to work out a name for this new colour and by following the link below and leaving a comment, you can help the German automaker choose one!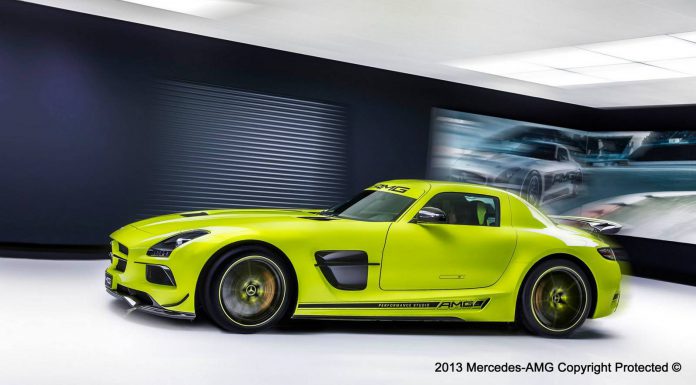 In terms of equipment, this Mercedes-Benz SLS AMG Black Series is the same as the stock car. That means it features new custom-build camshafts, new air intakes, and improved oil and water cooling. The 6.2 liter V8 engine offers 635 hp and 635 Nm of maximum torque. Its redline has been moved from 7,20 0rpm to 8,000 rpm.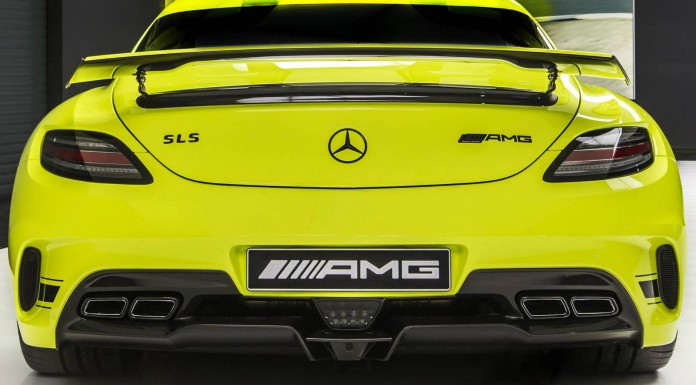 Thanks to the extra performance and faster gear shift times the Black Series goes from zero to 100 km/h in 3.6 seconds, which is two tenths faster than its 571 hp-strong brother. In terms of top speed, the SLS AMG BS reaches 315, instead of 317 km/h for the SLS AMG GT. This is mainly due to the newly fitted rear wing and changed aero package.