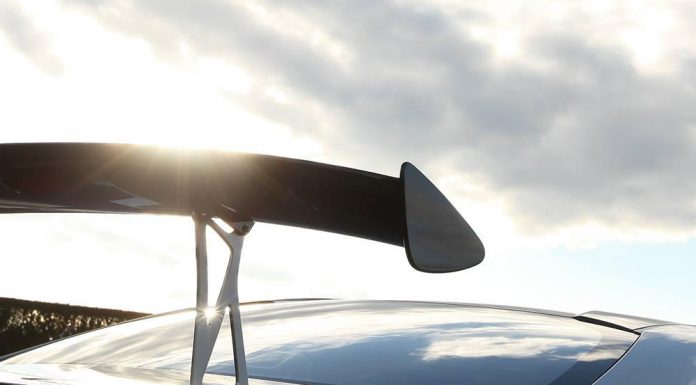 Gazoo Racing has a very interesting Toyota GT86 based concept in the works and it is set to debut at the upcoming Tokyo Auto Salon 2014.
[youtube]http://www.youtube.com/watch?v=V9O3cC7hQIs[/youtube]
As it stands, Gazoo Racing has only released a single teaser image of the car showcasing its large aftermarket rear wing. However, if you look closely to the roof of the car pictured, it does indeed look like the Toyota GT86. In addition to this teaser image, the tuner and racing outfit unveiled a new video of the GRMN Sports FR Platinum Concept which can be seen below. This unique car is also based on the GT86 and is also coming to the Tokyo Auto Salon.
With the new model set to be unveiled on January 10th, we won't have to wait very long to see the unique concept in full!