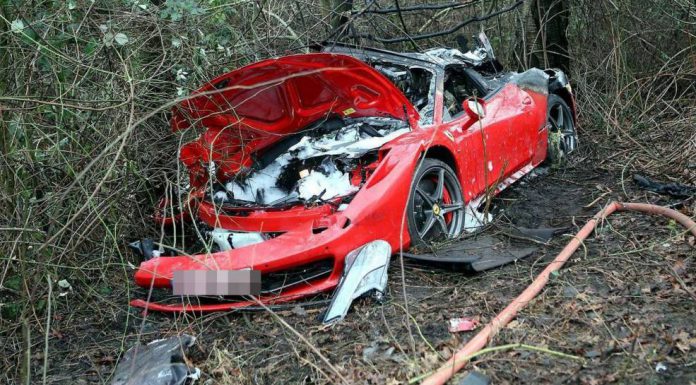 Two motorists have died following a high speed crash in Germany involving a red Ferrari 458 Spider and a Chevrolet Matiz.
The high speed crash occurred midday yesterday when the driver of the expensive Italian supercar lost control of the vehicle. The 458 Spider then speared across the road and hit the oncoming Chevrolet Matiz. However, the carnage didn't stop there, as the Ferrari then spun into an embankment where it caught fire.
Despite the severity of the crash, the 58 male driver of the 458 Spider managed to walk away unharmed. Unfortunately, the female driver of the Matiz died at the scene following unsuccessful attempts to resuscitate her. Later that afternoon, the passenger and girlfriend of the man driving the Ferrari succumbed to her injuries and passed away in hospital.
Local police authorities are currently investigating the crash.
[Via Bild]