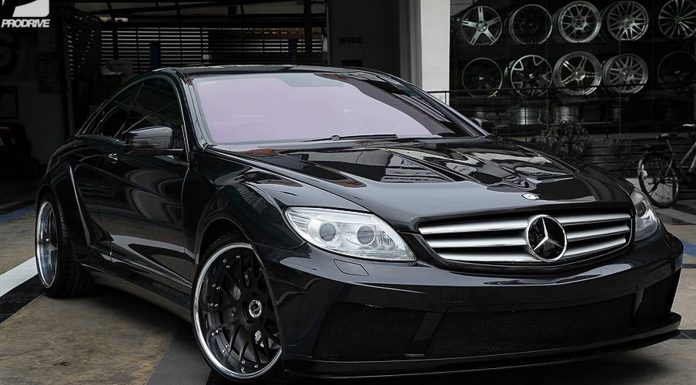 Not to be mistaken for automotive and motorsport engineering group Prodrive based in the U.K., Prodrive is also a tuning company from Thailand. The company is an authorised distributor and installer for many foreign tuning companies such as Vorsteiner.
The Taiwanese tuner recently completed work transforming a regular Mercedes-Benz CL 63 AMG into an absolute monster more than capable of drawing eyes away from parked Lamborghinis and towards it. How has this level of allure been achieved?
Well, Prodrive fitted with car with the Prior Design Black Edition V2 Widebody kit which sees the addition of flared wheel arches, new side skirts, front bumper, hood, front splitter, rear bumper, diffuser and bootlid spoiler. Finishing off the visual changes is a set of Module M14 wheels measuring 20-inch at all four corners.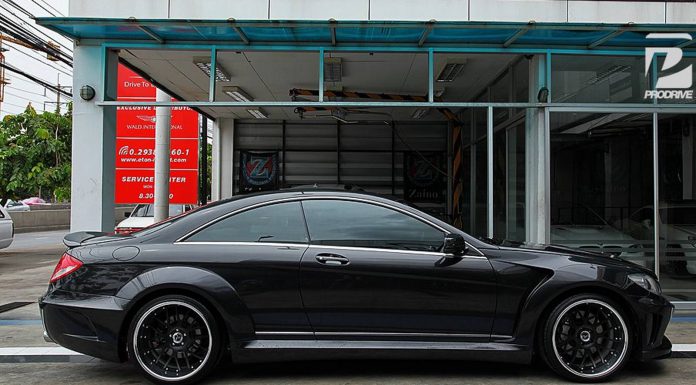 Completing the transformation is a Carlsson C-Tronic lowering module as well as an uprated brake system.