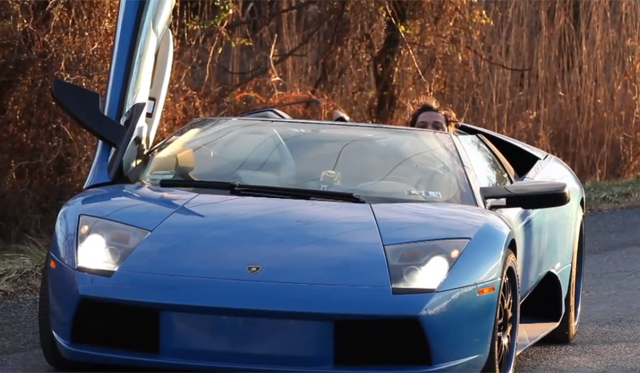 Best known for his antics as well part of the Jackass crew, Bam Margera is also quite well known amongst us petrol heads because of his love of Lamborghinis. A staple of his collection for quite a few years has been the first generation blue Lamborghini Murcielago Roadster you see in the image above.
As with most cars, it has seen its fair share of abuse and spirited driving and is a true one-off. However, while filming a new project, Magera accidently reversed his unique Murcielago Roadster into a stationary sedan causing a little bit of damage to the rear end of the car. And it was all caught on film!
[youtube]http://www.youtube.com/watch?v=dXYFB1VlUIY[/youtube]
However, if you're like Margera and you own a Lamborghini, chances are you have enough money to not really worry about the repair bill.
This isn't the first time one of Margera's Lamborghini's has copped a bit of abuse. A couple of years ago, a friend accidently filled up his deep purple Gallardo with diesel resulting in a repair cost of around $45,000!
Under the hood of the first-generation Lamborghini Murcielago is a 6.2-liter V12 engine. This powertrain delivers 572 hp in both the coupe and roadster models and can rocket both cars to 100 km/h from a standstill in a mere 3.8 seconds!