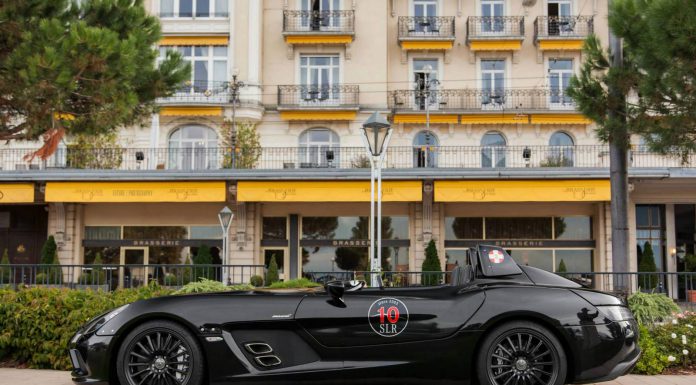 The Mercedes-Benz funded SLR club is renowned for its tours. This latest one was held in Montreux, Switzerland and as always from the SLR Club, some of the best and rarest Mercedes-Benzes ever produced were in attendance.
Spotted outside the Fairmont Le Montreux Palace luxury resort in Switzerland by Florent Poncelet Photography, a selection of SLRs were in attendance including a 722 S Roadster. However, the most impressive were definitely the handful of SLR Stirling Moss' in particular the black on black SLR Stirling Moss you see above!
Aside from arranging epic tours, the club offers a host of special benefits such as the privileged access to highly specialist knowledge, face-to-face contact with the experts, as well as customised training and driving experiences with professional support.