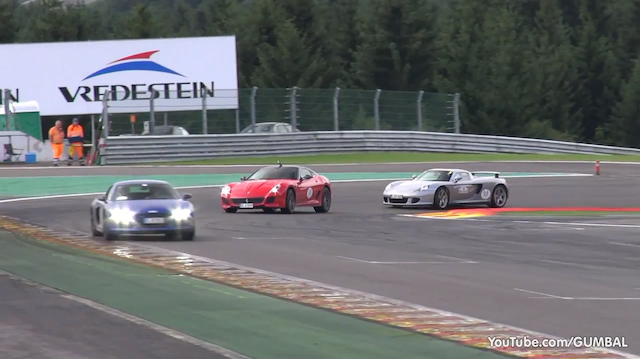 Owning a supercar is something many of us dream of. Cruising the streets of famous cities or blazing up a mountain road, this is the stuff dreams are made of. But there is nothing better than hitting the track in your pride and joy to really put your car to the test and not many circuits come much better than Spa in Belgium!
[youtube]http://youtu.be/6ePL-8de5l0[/youtube]
The awesome clip above features a number of brutal supercars including the Audi R8 V10 Plus, Ferrari 599 GTO and Porsche Carrera GT, all giving it everything around the legendary circuit! Enjoy.