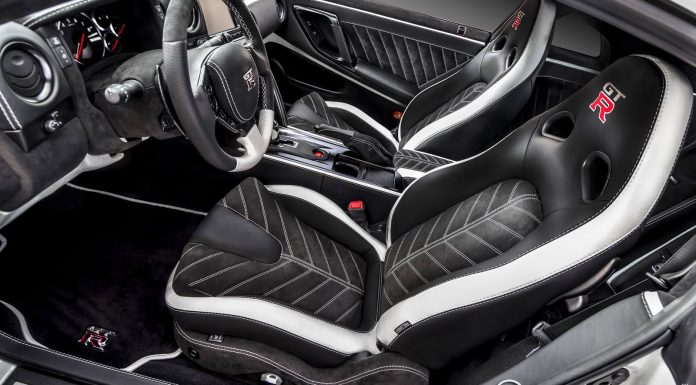 If you own a supercar of sports car of any type are looking to thoroughly upgrade the interior, then Carlex Design is the company you turn to. Just this year they have released stunning interiors for the Maserati GranTurismo, Lamborghini Aventador, Porsche Carrera GT, BMW 5-Series and the mighty Nissan GT-R. Now the company has just released its latest interior package for the GT-R and it is just as impressive as you'd expect!
Featuring a host of Alcantara, black and white leather as well as contrasting white stitching, the seats look world class. This two-tone theme is then carried onto the steering wheel, steering column and the rest of the dashboard as well as the doors.
Because Carlex Design focuses solely on upgrading exotic interiors, the powertrain has been left untouched. However, that's certainly not a bad thing as the 3.8-liter twin-turbocharged V6 engine from the GT-R can produce up to 600 hp in the GT-R Nismo variant!