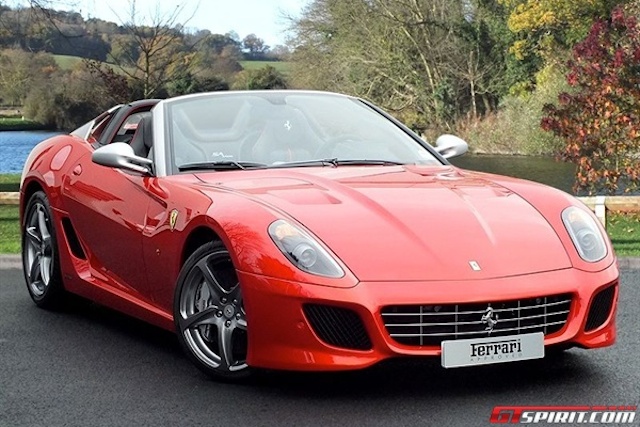 With just 80 units produced, the 2011 Ferrari 599 SA Aperta is one of the most exclusive Ferraris ever produced. Featuring the powertrain from the screaming Ferrari 599 GTO, the SA Aperta combines that raw power with the luxury of being able drop the top. This example is up for sale in the UK, and unlike the white example for sale in the USA, this car is finished in a much more traditional shade of Rosso.
Under the hood, the Ferrari 599 SA Aperta features a 661 hp front-mounted V12 engine. When combined with a peak torque output of 460lb-ft at 6500 rpm, the Ferrari 599 SA Aperta can sprint from a standstill to 100 km/h in around 3.6 seconds. The SA Aperta then won't stop accelerating until it reaches its top speed of 325 km/h (202 mph).
This car has covered just 83 miles in the past year and is guaranteed to become a classic collectors car in the near future! How much is it? Well you'll have to be a serious buyer to find out. Check out the full advertisement here.