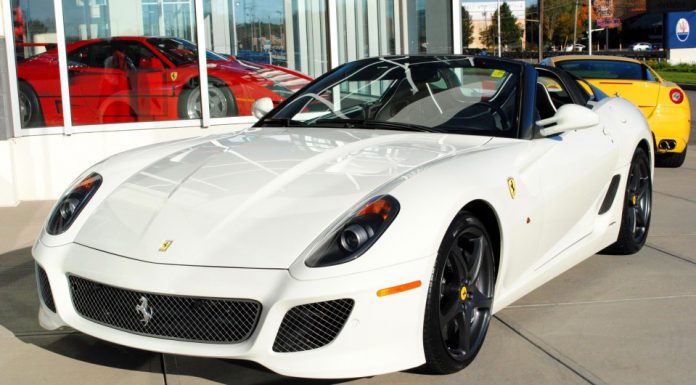 With just 80 units produced, the 2011 Ferrari 599 SA Aperta is one of the most exclusive Ferraris ever produced. Featuring the powertrain from the screaming Ferrari 599 GTO, the SA Aperta combines that raw power with the luxury of being able drop the top.
Now a very rare white Ferrari 599 SA Aperta is currently up for sale courtesy of Ferrari of New England. This particular shade of white is actually called Bianco Avus and perfectly contrasts the Nero leather interior.
Since being purchased, this Ferrari 599 SA Aperta has travelled a mere 807 miles and still has a factory warranty valid until November 22nd next year. Some of the key optional extras include a selection of carbon fiber accents inside, heat insulating windscreen, Bianco rev counter, front and rear parking sensors, a white and black steering wheel as well as blue stitching and white piping.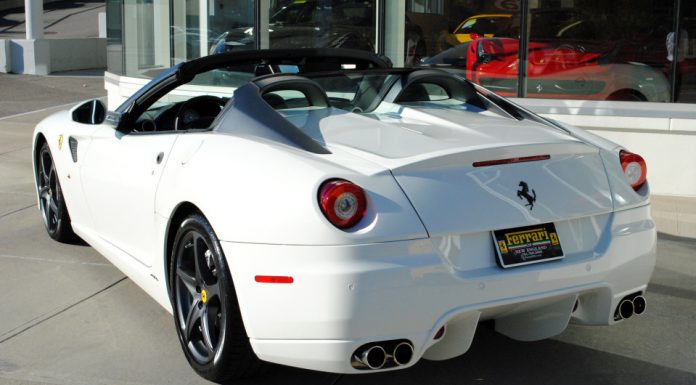 Under the hood, the Ferrari 599 SA Aperta features a 661 hp front-mounted V12 engine. When combined with a peak torque output of 460lb-ft at 6500 rpm, the Ferrari 599 SA Aperta can sprint from a standstill to 100 km/h in around 3.6 seconds. The SA Aperta then won't stop accelerating until it reaches its top speed of 325 km/h (202 mph).