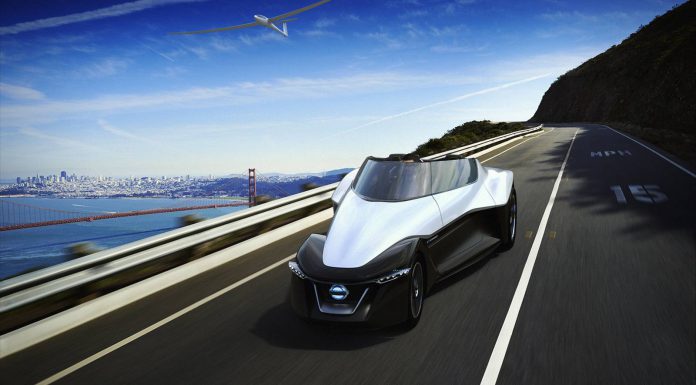 Despite its odd design, the original Nissan DeltaWing racing car proved that a narrow front end tapering to a wider rear end could result in a great handling race car. At Tokyo, Nissan revealed the Nissan BladeGlider a concept featuring a very similar arrowhead design to the original DeltaWing and according to the company itself, it will be an incredibly well handling car.
As a matter of fact, according to Nissan's motorsports innovation boss Ben Bowlby, Nissan's goal is to make the BladeGlider the world's best handling car. More specifically he said, "The nicest handling car you will ever drive. That is what the goal is."
Obviously such a claim is quite astonishing for a car which in photos at least, looks like it'd handle nowhere near as nicely as say a lightweight Lotus Elise or Exige. Nevertheless, when the BladeGlider hits the road within the next three years, it'll certainly have a lot to live up to!
When it does reach the production line, the BladeGlider is expected to be cheaper than the Nissan 370Z despite its advanced electric powertrain. When further discussing the BladeGlider, Bowlby said, "It's about efficiency, it's about pulling a lot of G, it's about an exciting and pleasurable ride and yet being very efficient while doing that. So extreme handling and extreme fun and a whole new experience, a totally different driving experience."
[Via Autocar]