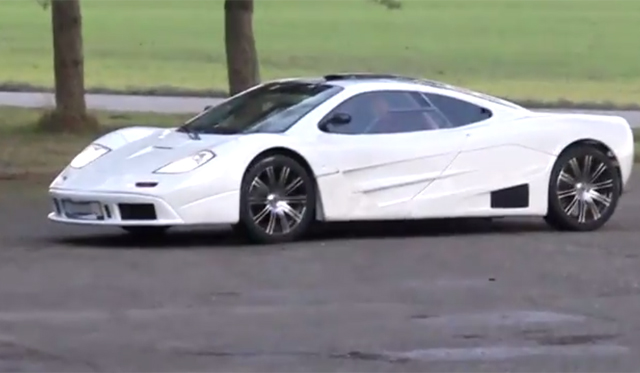 With the possible exception of the mighty Bugatti Veyron, the McLaren F1 is arguably the greatest supercar the world has ever seen. With its 6.1-liter BMW-sourced V12 engine, just 106 units of the McLaren F1 were produced and way back in 1998, it managed to reach a top speed of 391 km/h with the rev limiter removed.
Because the car is so rare, trying to purchase one is harder than finding a needle in a haystack. Consequently, building replicas is the only other option. The following white McLaren F1 replica however, is the perfect example of why legendary supercars should never be cheapened with replicas like these.
[youtube]http://www.youtube.com/watch?v=UJwLtdi3VPo[/youtube]
Very little information about this McLaren F1 replica is available except for the fact that it is based on a third generation Toyota MR2.
Let us know you thoughts about this replica below!