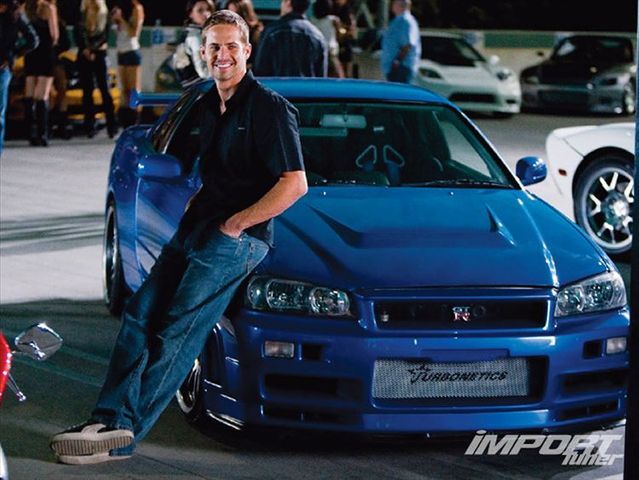 The legendary bright blue Nissan Skyline GT-R R34 from Fast & Furious is currently for sale in Germany for an incredible 1,000,000 euros. The car has actually been on sale for quite some time, but since the death of Fast & Furious star Paul Walker a couple of weeks ago, the asking price has been more than doubled.
[youtube]http://www.youtube.com/watch?v=Jdv76OQ8L6g[/youtube]
As mentioned, this particular Skyline GT-R was used in the 2009 film which acted as the fourth movie in the franchise. It was raced and driven by Paul Walker as Brian O'Conner and was the car used to pass across the American border into Mexico during the film. A few years ago, it was believed that this one-off functional Nissan Skyline GT-R R34 was sold to a private individual in New York City.
Since then, the car has made the trek to Germany and is currently for sale from GT-A International. Making this movie star all the more spectacular is the fact that unlike many cars used in films, this Skyline is running and heavily updated when compared to the regular GT-R. In fact, it features a 2.6-liter twin-turbocharged straight-6 cylinder engine producing an impressive 543 hp! This power is then sent through a 6-speed manual transmission driving all four wheels.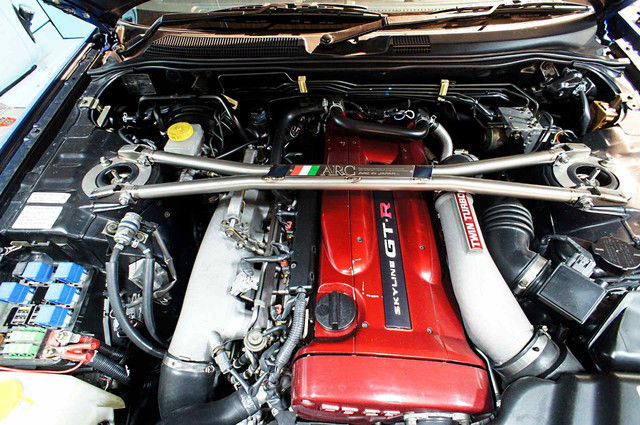 Additionally, it features 19-inch Volk Racing RE30 wheels, a brake upgrade with 6-piston calipers at front and 4-piston calipers at the rear. It also features a custom-head up display, rear seat delete, Sony audio system and head unit and a custom Nismo bodykit.
[Via Mobile]