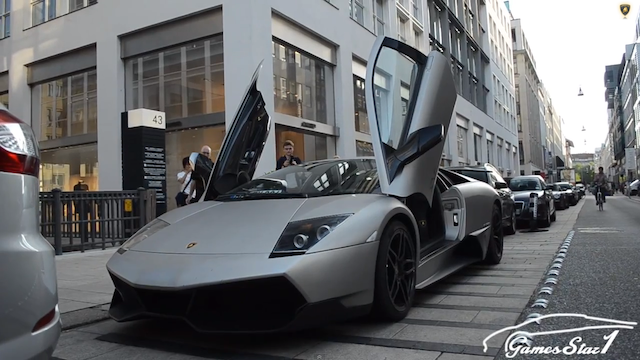 Although the Lamborghini Murcielago LP670-4 SV was replaced by the Aventador a couple of years ago, the most extreme variant of the Murcielago still holds a special place in the hearts of Lamborghini enthusiasts as being the most brutal, stunning and raw Lamborghini to be built in years. The car sounded great but for a few, including the owner of the sublime matte grey example, it simply was not loud enough! As a result this car is fitted with a Tubi exhaust and it is LOUD!
[youtube]http://youtu.be/j_l1fiigJAQ[/youtube]
Featuring a modified 6.5-liter V12 engine pumping out an insane 662 hp, the Lamborghini Murcielago LP670-4 SV can hit 100 km/h in just 3.2 seconds. However, a couple of testers have managed to achieve sub-3 second times. While the acceleration capabilities of the Murcielago SV are indeed impressive, it's exhaust note is arguably even more extreme.