Special editions for the Chinese market are nothing new and Rolls-Royce recently took the wraps off their latest China only model in the form of the Rolls-Royce Canton Glory Ghost. As the name suggests, the Canton Glory Ghost is based on the standard Ghost but features a selection of small tweaks to separate it from the standard car.
Introduced at the Guangzhou Auto Show 2013, the Rolls-Royce Canton Glory Ghost also helps Rolls-Royce's 10th anniversary of arriving in China when the first Phantom's were delivered to the booming Asian nation in 2003.
The Rolls-Royce Canton Glory Ghost has been inspired by the Canton Tower in Guangzhou and features a custom two-tone colour scheme with a combination of Madeira red and Cassiopeia silver or Carrera white depending on the choice of the customer. It also features the Guangzhou Five Rams statue embroided in the headrests, coachline, dashboard and veneer panels. Additionally, the Canton Glory Ghost features Rolls-Royce's latest Satellite Aided Transmission and multi-media interface.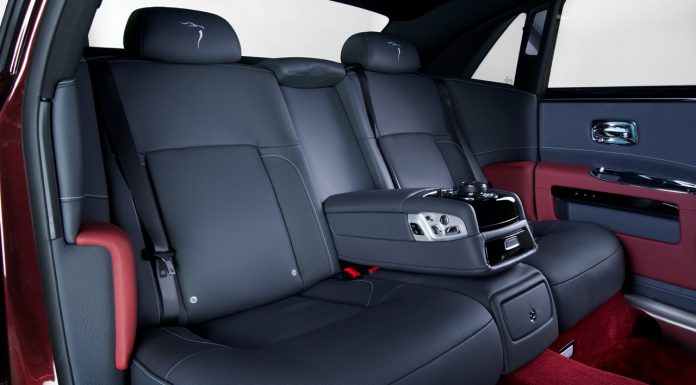 When discussing the car, Director of Rolls-Royce Motor Cars Region China Henrik Wilhelmsmeyer said, "We know that our Chinese clients value the level of exclusivity that Bespoke provides, which is why we have brought the spirit of Bespoke to the Guangzhou Motor Show. We believe that our cars are the perfect tribute to this prosperous and sophisticated city and the best ambassadors of the craftsmanship and design excellence of Rolls-Royce Motor Cars."