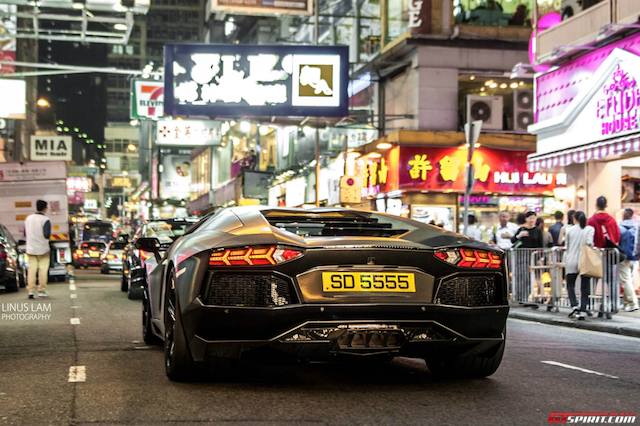 The Lamborghini Aventador, a car the really needs no introduction! Since it was unveiled in 2011 the LP700-4 has shaken up the supercar scene bringing race car performance to the roads and visual and aural drama like no other! This stunning example was spotted in Hong Kong by Linus Lam, the combination of the cars sharp angles and the beautiful HK lights resulted in a stunning photo.
Just to refresh your memory, the Aventador features a new 6.5 liter V12 engine that produces 700hp at 8,250rpm and 690Nm at 5,500rpm. Using thrust mode – Lamborghini's version of launch control – allows you to reach 100km/h in less than three seconds, 2.9 to be precise and 0-200km/h is done in a staggering 8.9 seconds flat. In the right environment you will keep accelerating all the way up to 351km/h and pull 1.3 G when braking from 100-0km/h. Phenomenal figures indeed!
Are you a fan of the Aventador? If you are be sure to check out our road test of the LP700!