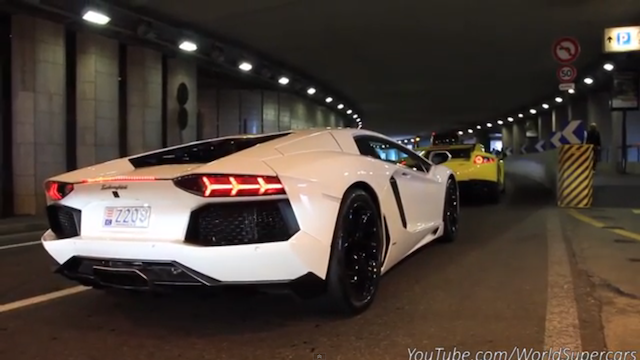 Only 99 GTA Spano's will be built making them one of the rarest supercars on sale today, the Lamborghini Aventador is a very desirable car and as a result you can find both in the principality of Monaco! As the video below shows, both of these spectacular car sure sound brilliant and where better to rev them hard than in the infamous Monaco tunnel!
[youtube]http://youtu.be/15LQyKayXsw[/youtube]
The GTA Spano features a glass roof and a chassis constructed from a carbon fibre, titanium and Kevlar mix. It features an 8.4 litre V10 engine rated at 900hp equipped with an automatic sequential 7-speed gear box with either a manual or automatic mode. Exclusivity is guaranteed with just 99 scheduled for production.